man walking out of prison with quotation: "An injustice anywhere is an injustice everywhere"
—
For William (NY)
REQUEST #105
I like to see a man walking out a prison door, only looking back to say — "an injustice anywhere, is a injustice everywhere." The great words of Dr. Martin Luther King Jr.
SPECIFIC INSTRUCTIONS
As the man is stepping out the door — he is quoting these words!
This request is closed to new submissions.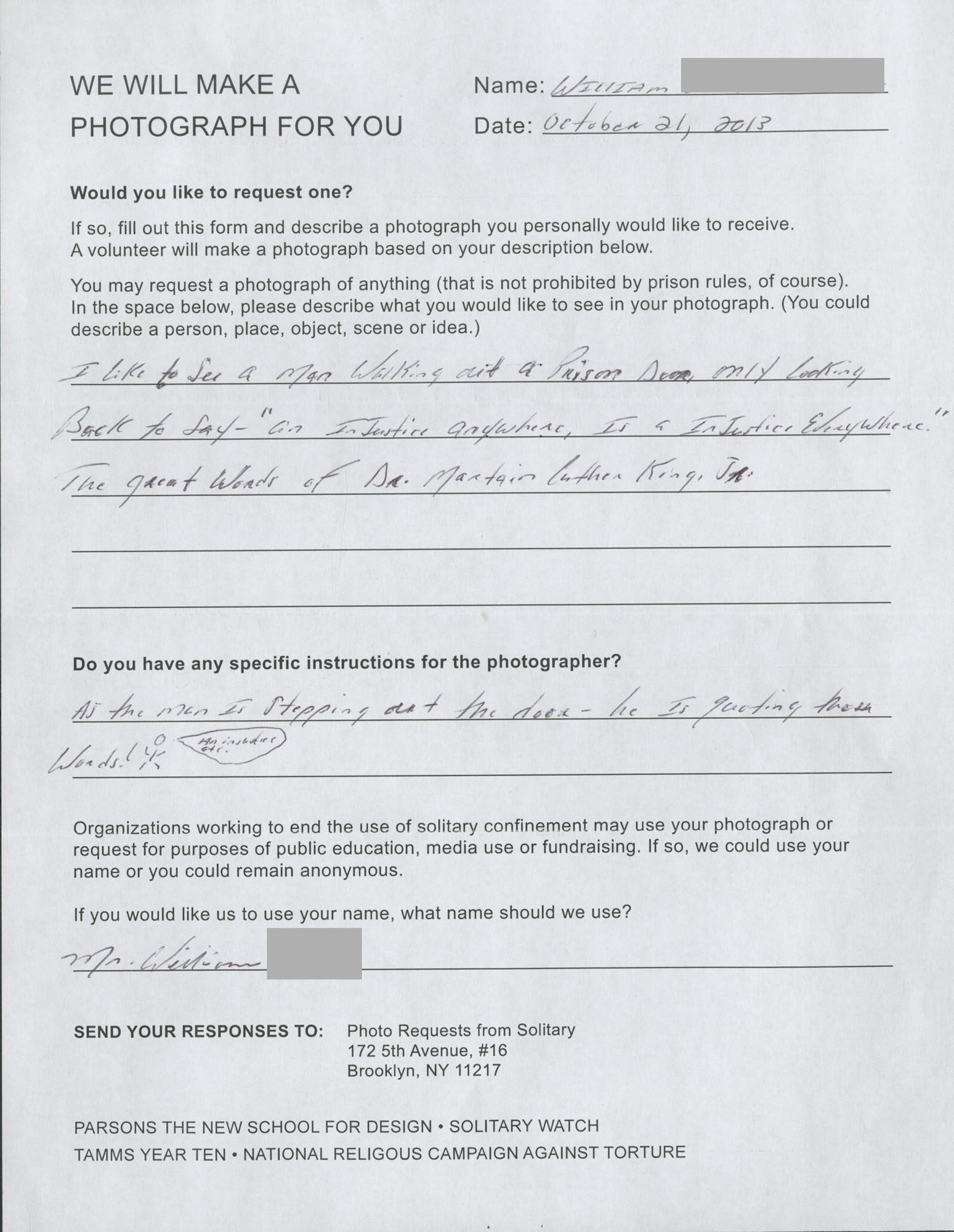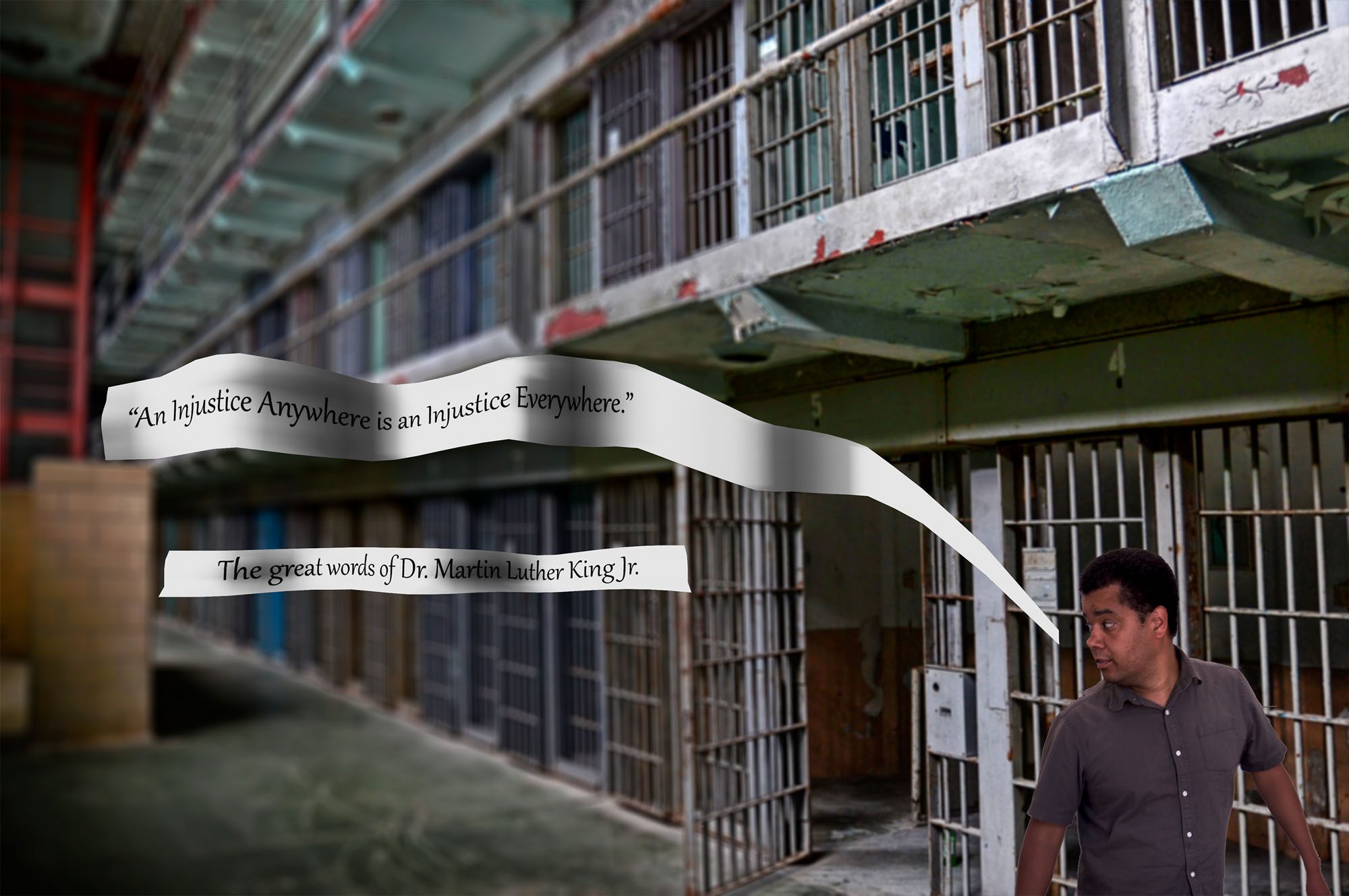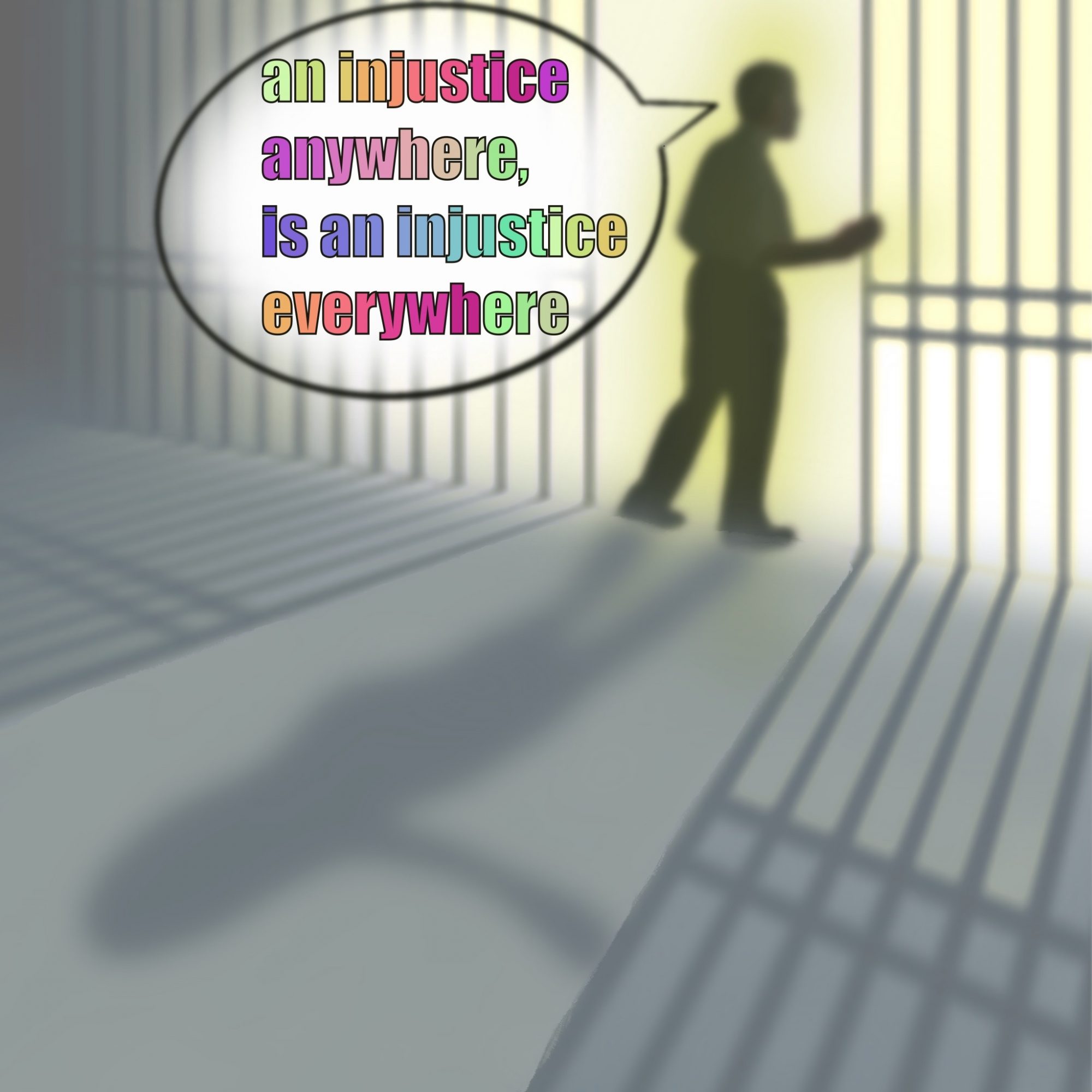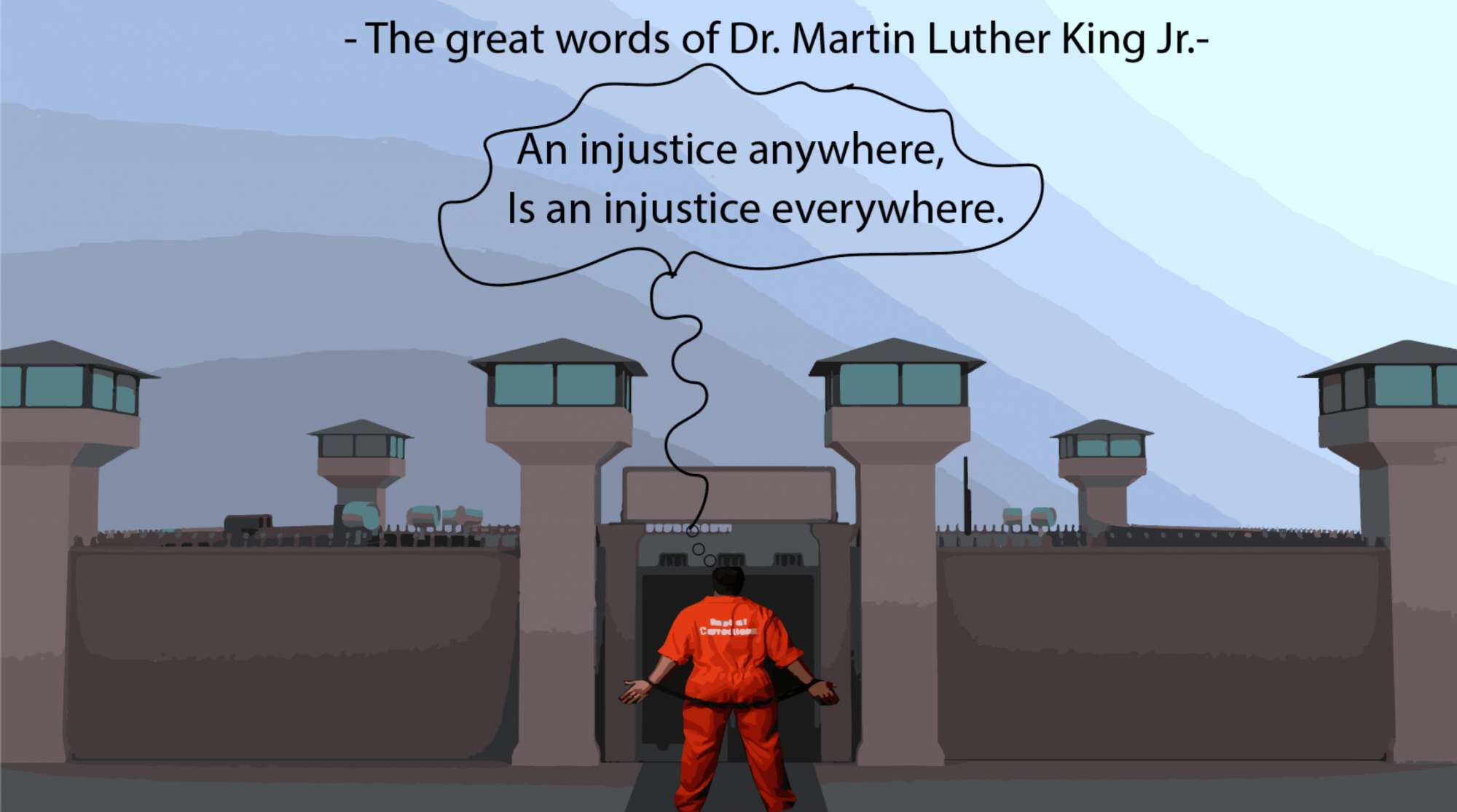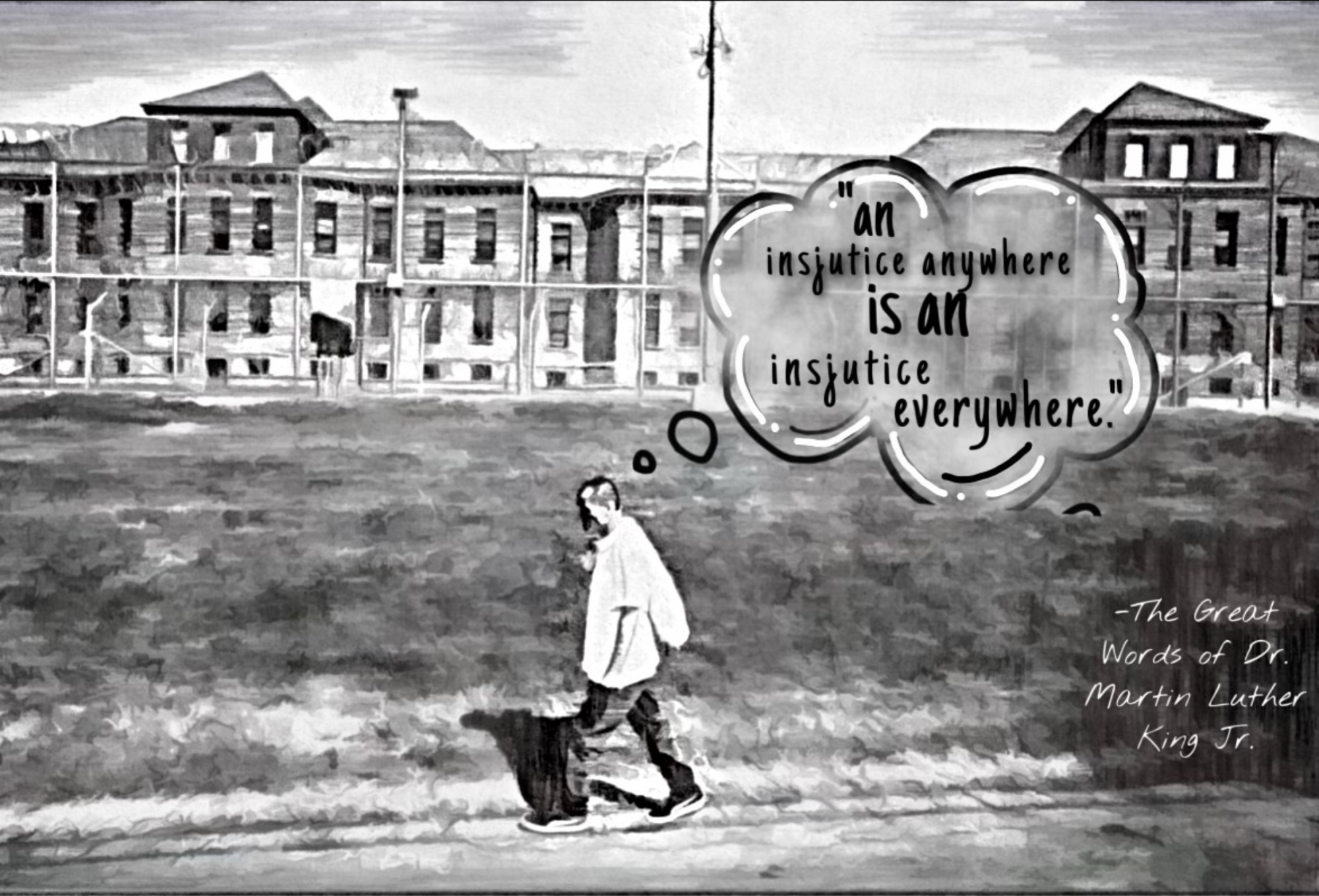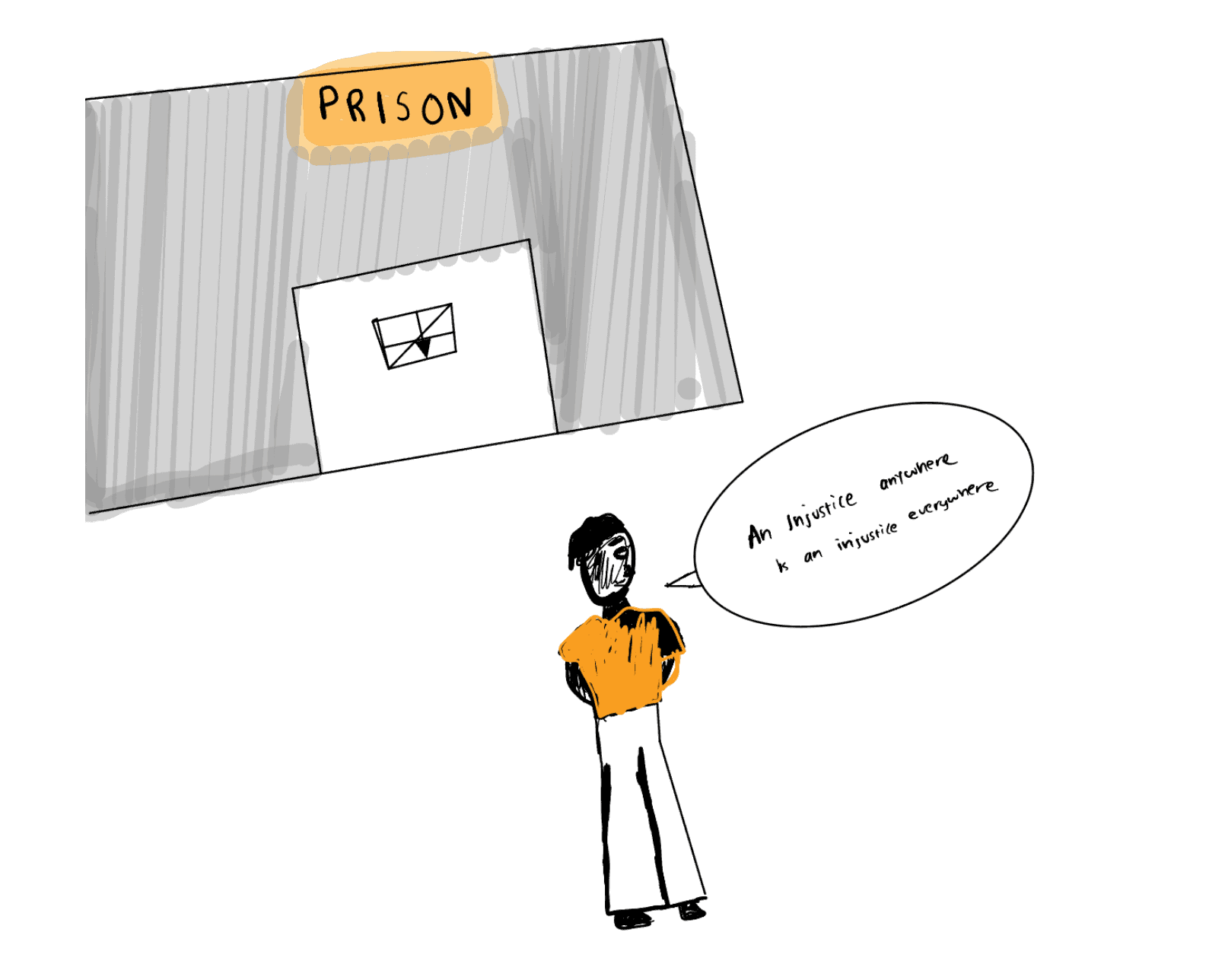 PHOTO SUBMISSION FOR REQUEST #105