prison yard with a line of shackled angels being tortured by demons in uniform
—
For Shawn (NY)
REQUEST #107
I would like a prison yard scene with a cell block behind the yard and on the yard you see weights, barbwire fence, a line of shackled angels being tortured by demons. Who are dressed in CO uniforms with horns on their foreheads and fangs in their mouths. I've enclosed a example on how I would like the image to look. Thank you!
SPECIFIC INSTRUCTIONS
I would like the whole scene colored in like a marvel comic book scene.
This request is closed to new submissions.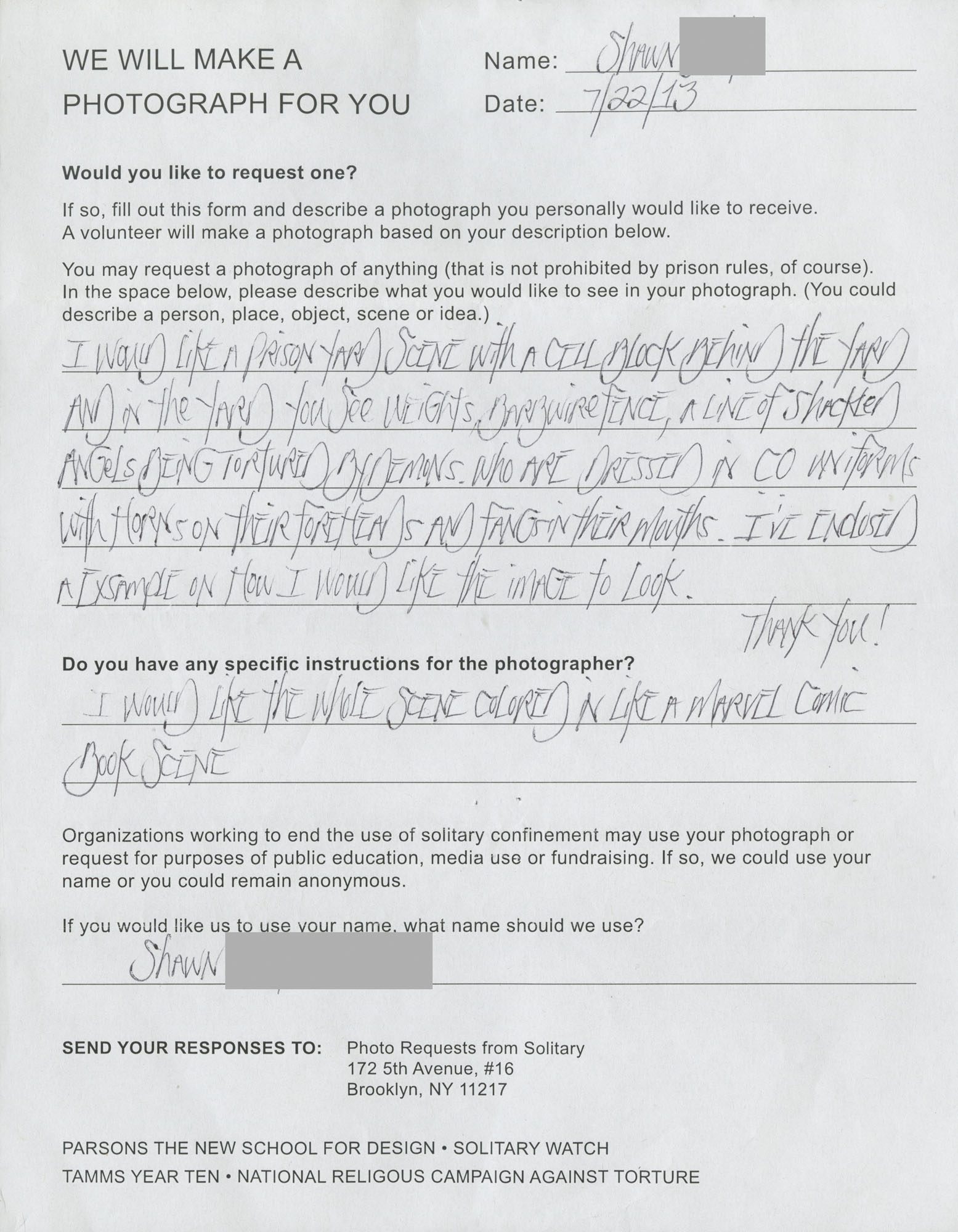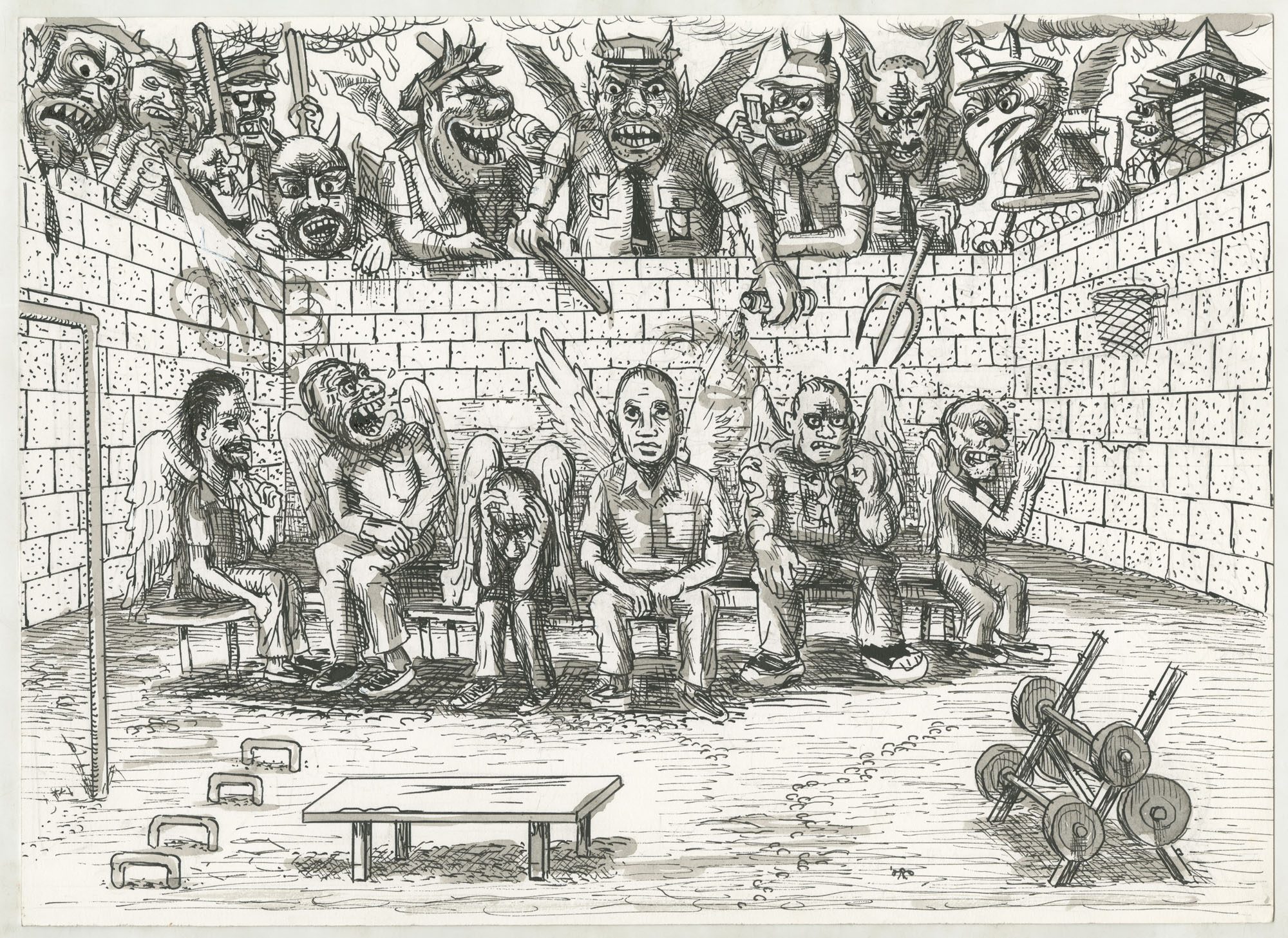 PHOTO SUBMISSION FOR REQUEST #107