Mexican saint Santa Muerte, sort of a female grim reaper
—
For Monalisa (CA)
REQUEST #120
Id like an inlarged picture of the Santa Muerte. Its my families belief that if you give her flowers she finds favor in you. Shes a saint in Mexico. Many worship her shes looks sorta like the female version of the grim reeper.
SPECIFIC INSTRUCTIONS
Please make her big. Id like her to be with flowers at her feet. Remember shes a skeleton with a robe Green & Red surounded by flowers.
This request is closed to new submissions.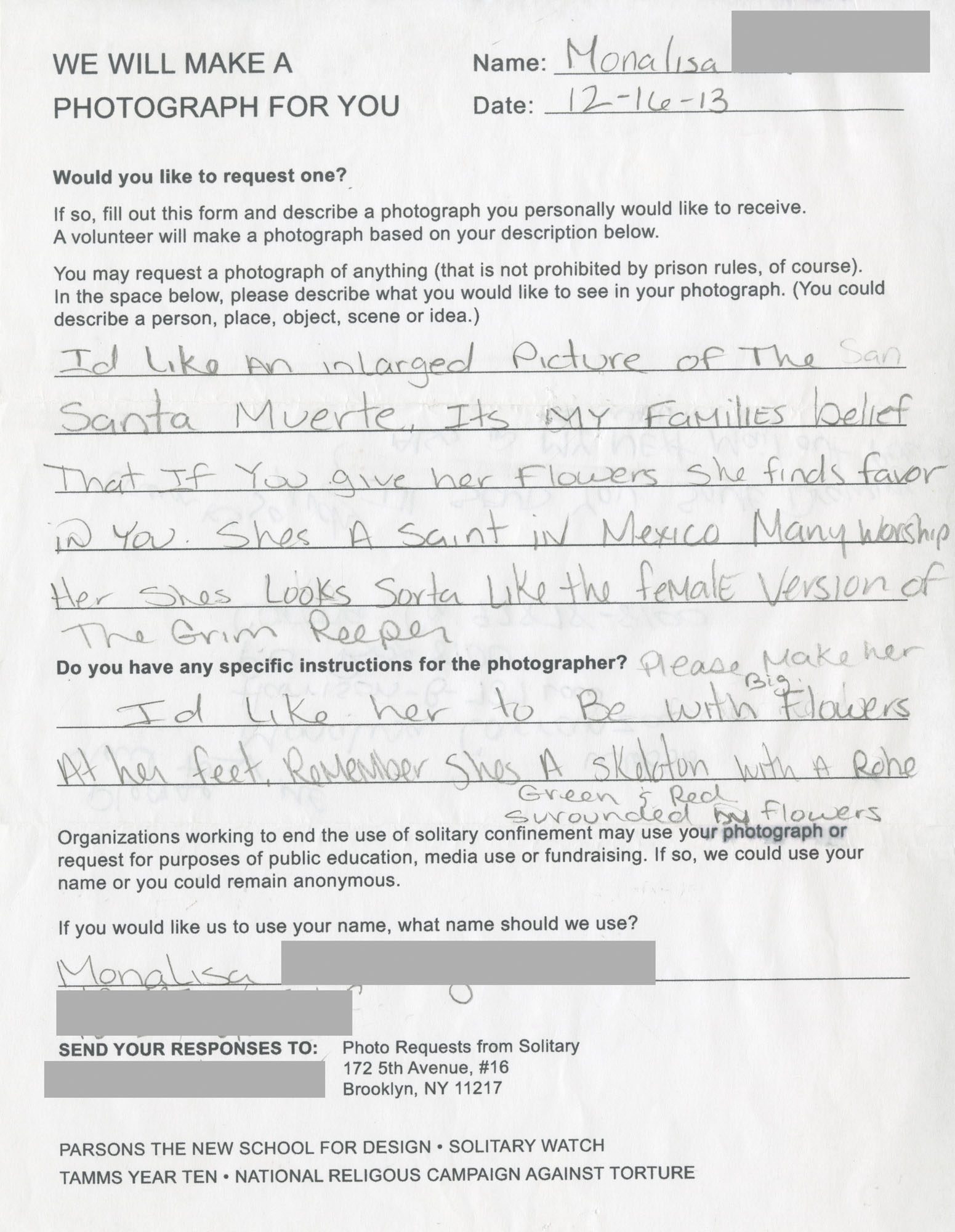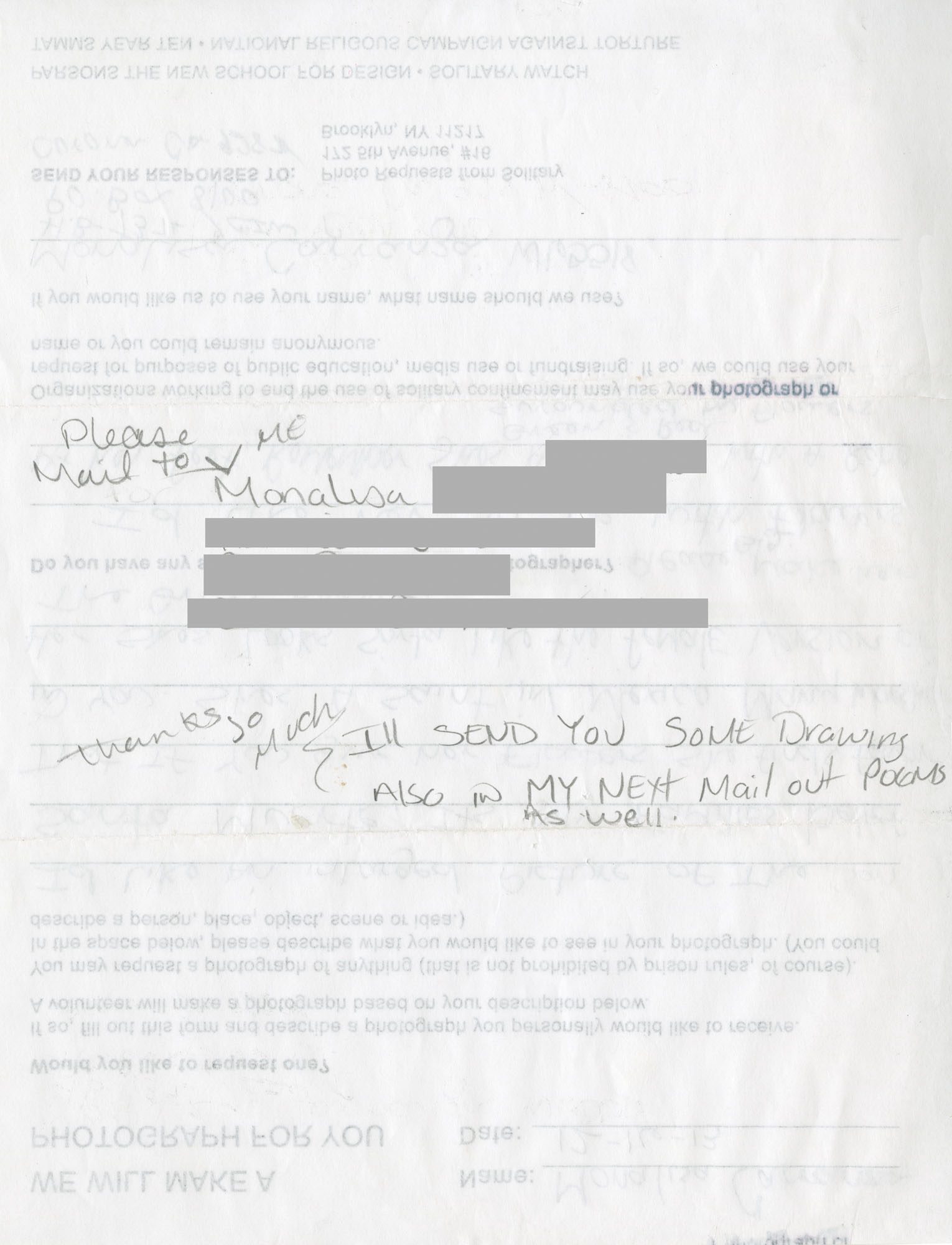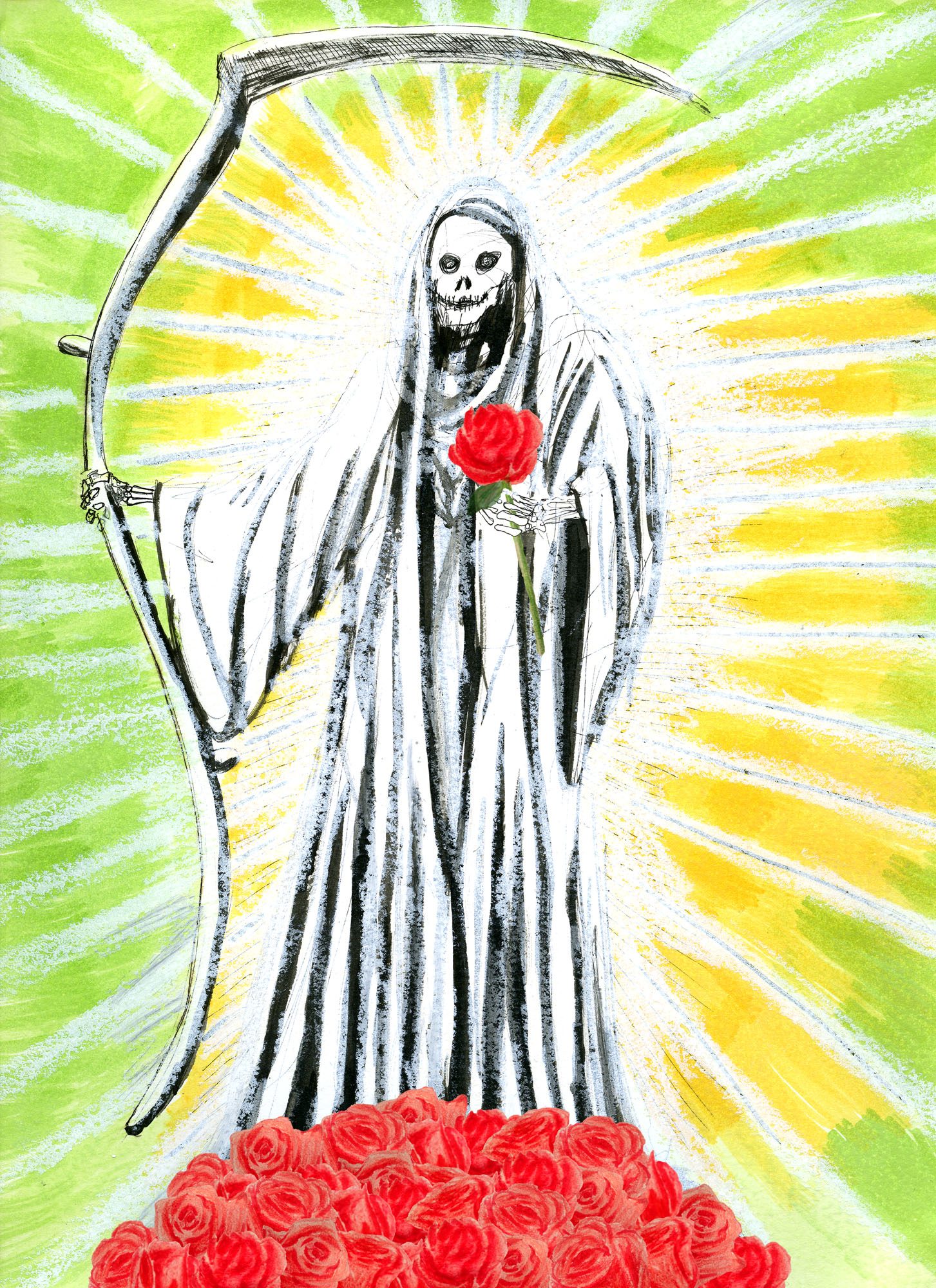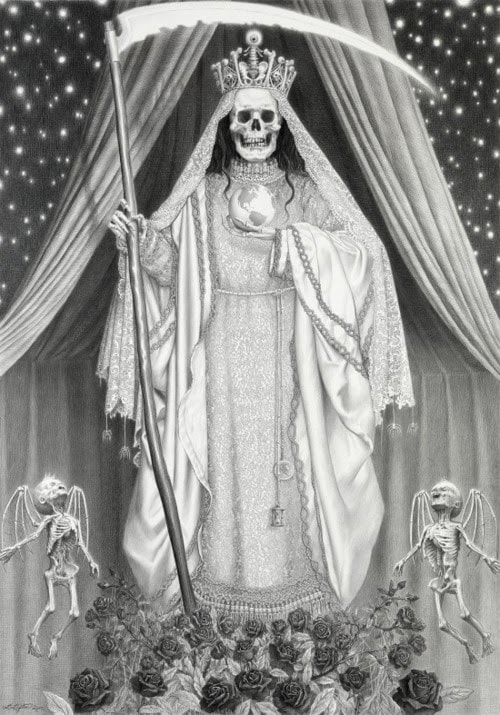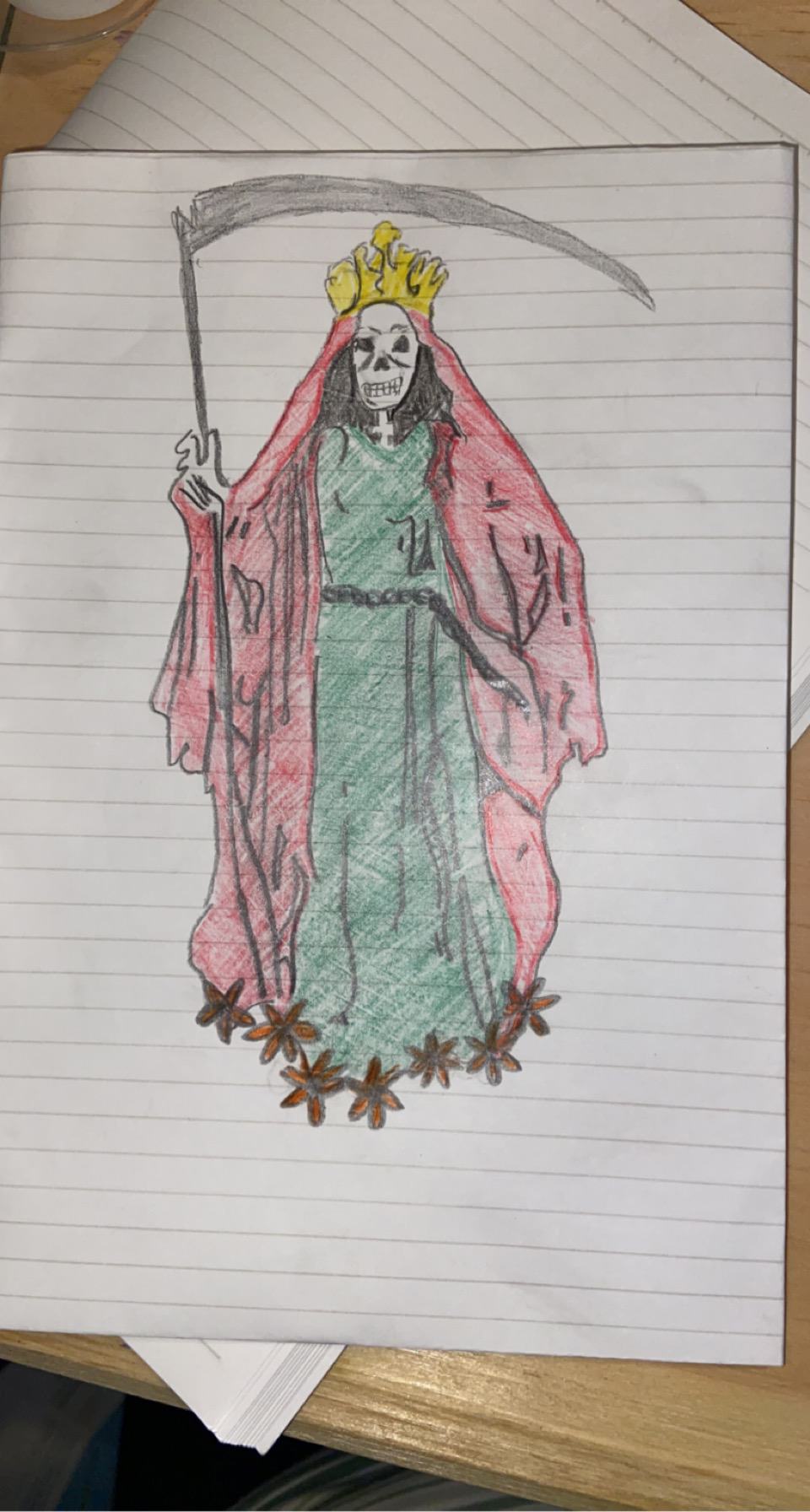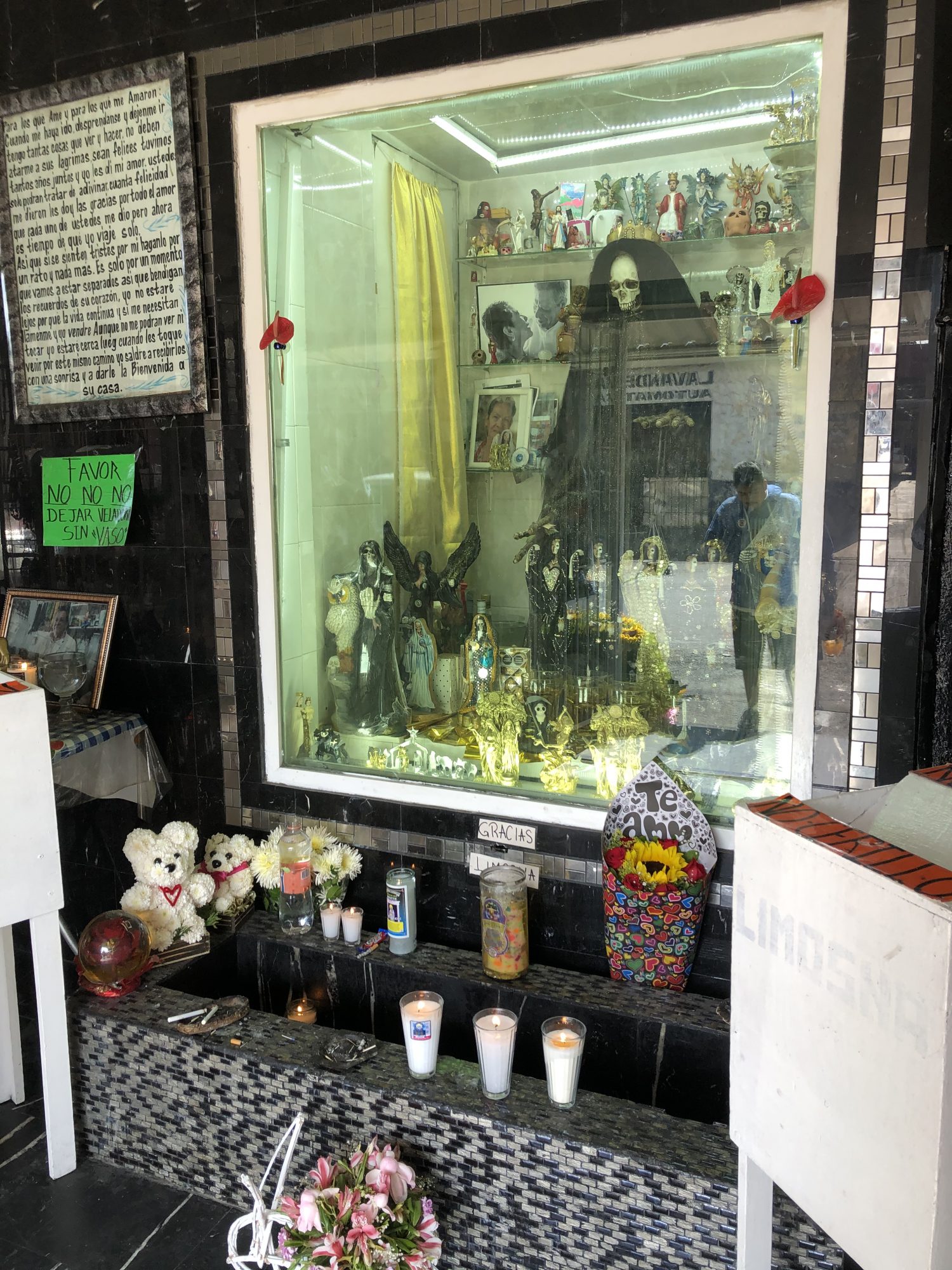 PHOTO SUBMISSION FOR REQUEST #120