imprisoned African American woman, surviving her past
—
For Lori (PA)
REQUEST #152
An image of an african american woman behind bars, standing sideways, head back, arms flaired in back of her — with a mist of her past being shedded off of her. Maybe the girl could be in color, or bars, walls could fade into color or bars, walls, & mist be in grayish hues. Example — my past: prostitution, drugs, rape, molestation and all the emotions that come with them. *a really ugly mist — yet she's beautiful once she sheds it in an ugly place — prison.
SPECIFIC INSTRUCTIONS
Ugly grayish hues for everything except the woman who is colorful and beautiful even in prison. Some mist must remain on the woman to show she's shedding it/her past.
This request is closed to new submissions.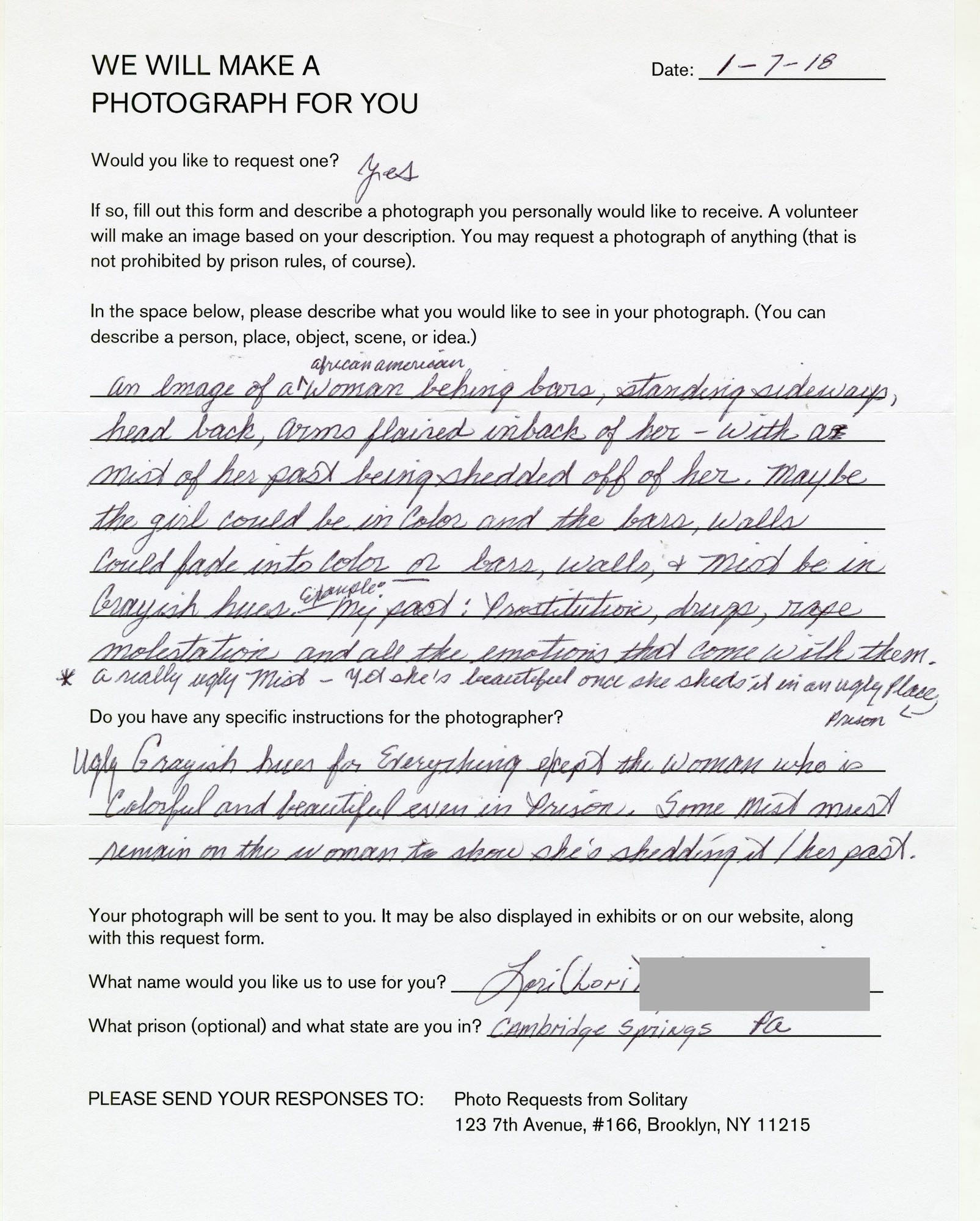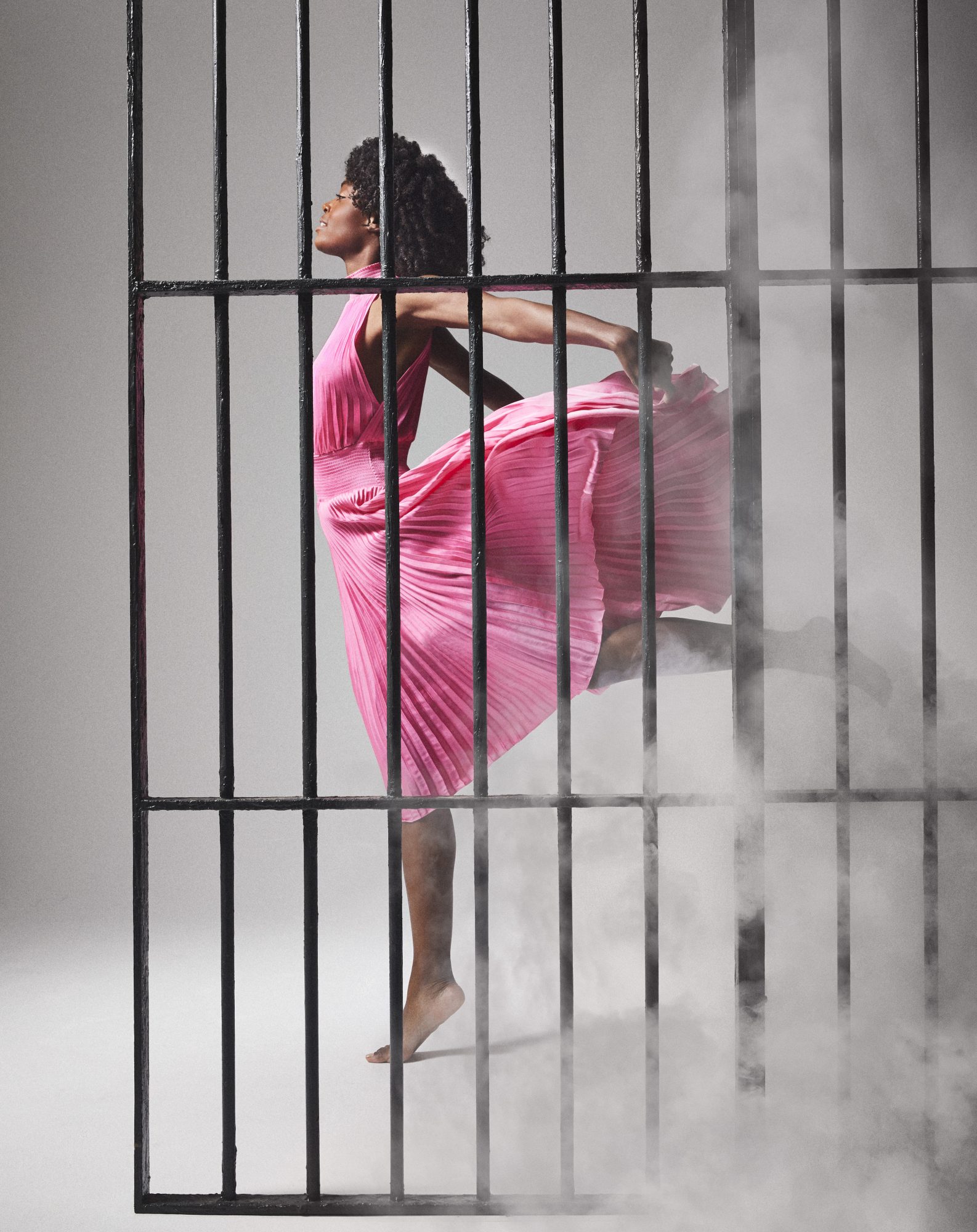 PHOTO SUBMISSION FOR REQUEST #152