me strapped to train tracks that represent solitary, with people ignoring me
—
For Andre (PA)
REQUEST #156
A man strapped to train tracks, oncoming train. A busy street with pedestrians on their cell phones passing by as if I'm not there, a pile of letters/greeting cards lying next to me. People engaging in other leisure activity while I'm about to die. Artist woud have to somehow make viewer know that the tracks represent solitary maybe write along the side of the tracks 23/1 etc.
SPECIFIC INSTRUCTIONS
Not really. It just really bothers me that people send cards/letters or don't mind at all when solitary is really torture.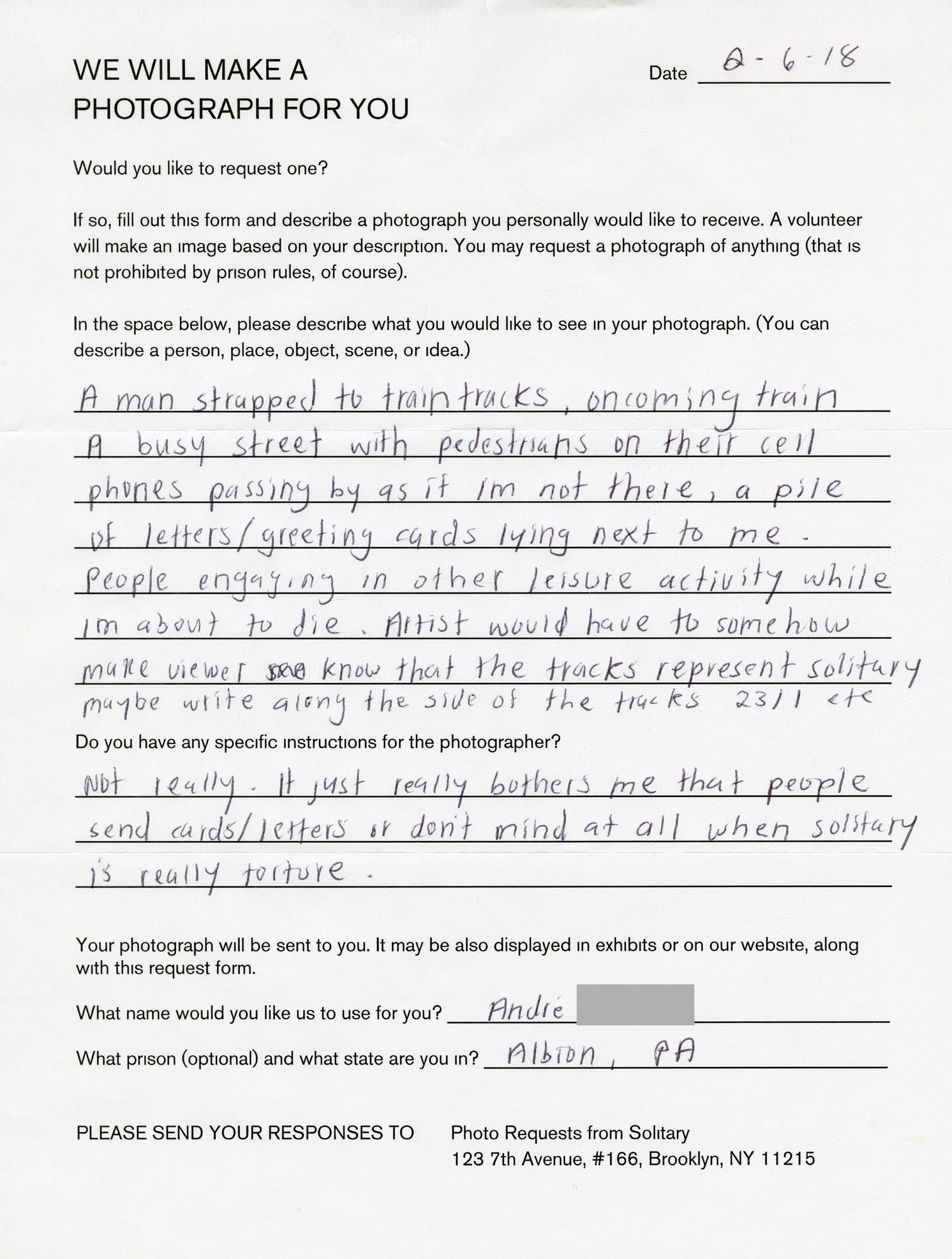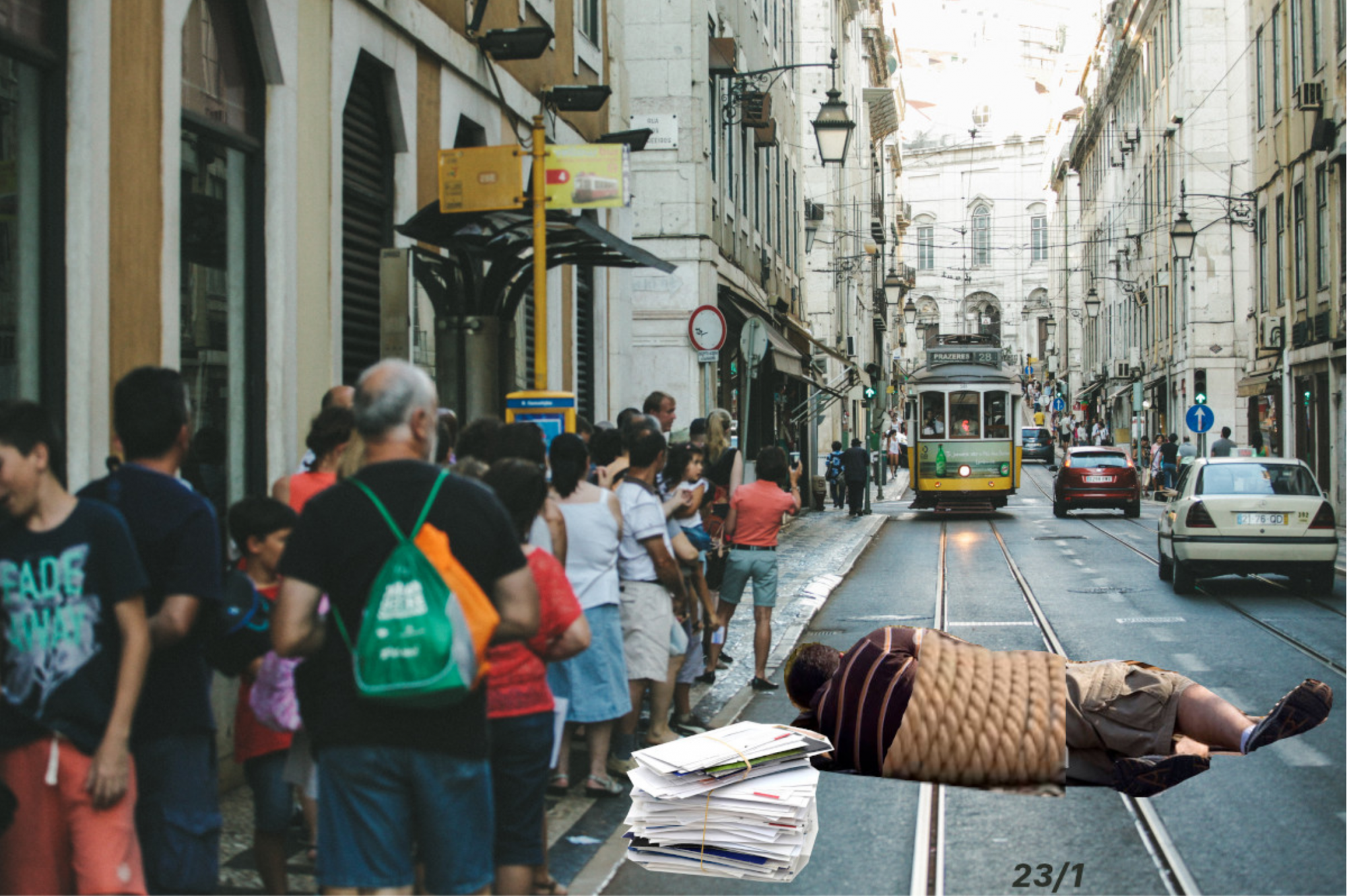 PHOTO SUBMISSION FOR REQUEST #156