lion facing off against an elephant in the wild
—
For Waziir (PA)
REQUEST #165
I would like for it to be [enlightened] in a comprehensive way. I want it to be intuitive and intellectual as well. The picture should consist of a big lion with a bushy mane, in a war stance predatorily facing a big elephant: with no fear! In a place, too, that they would naturally meet. Habitat wise.
SPECIFIC INSTRUCTIONS
As realistic as possible. Please
This request is closed to new submissions.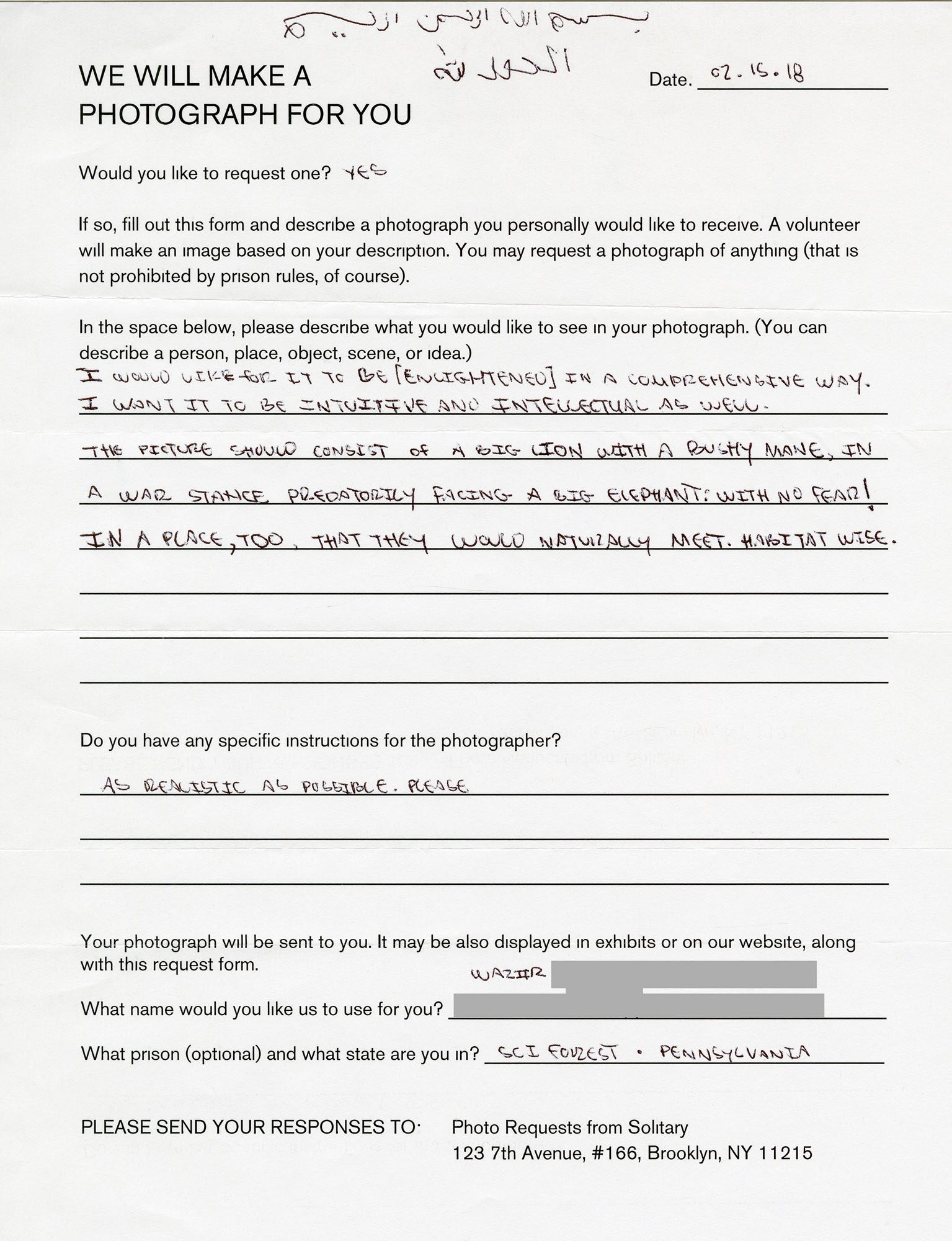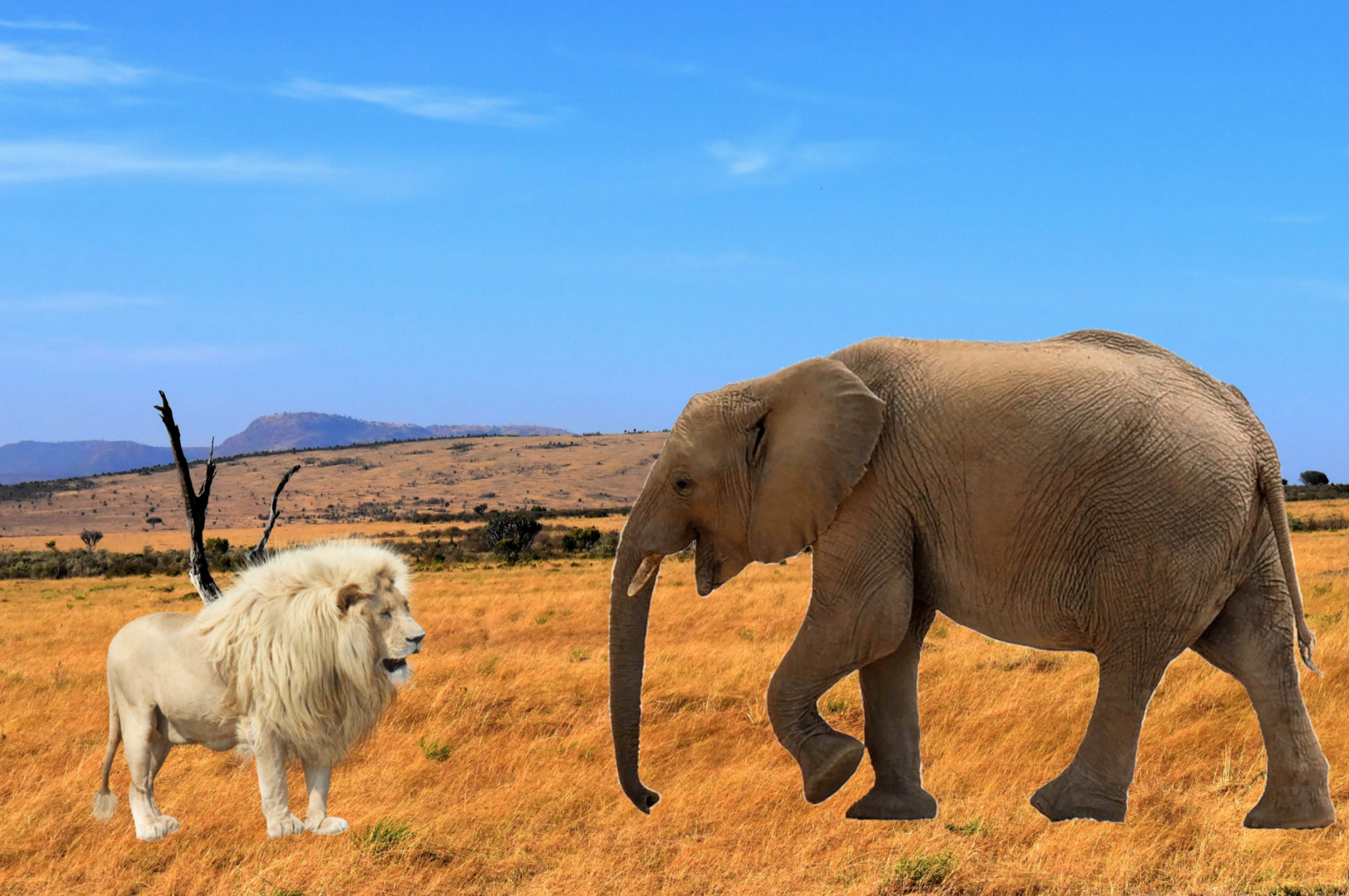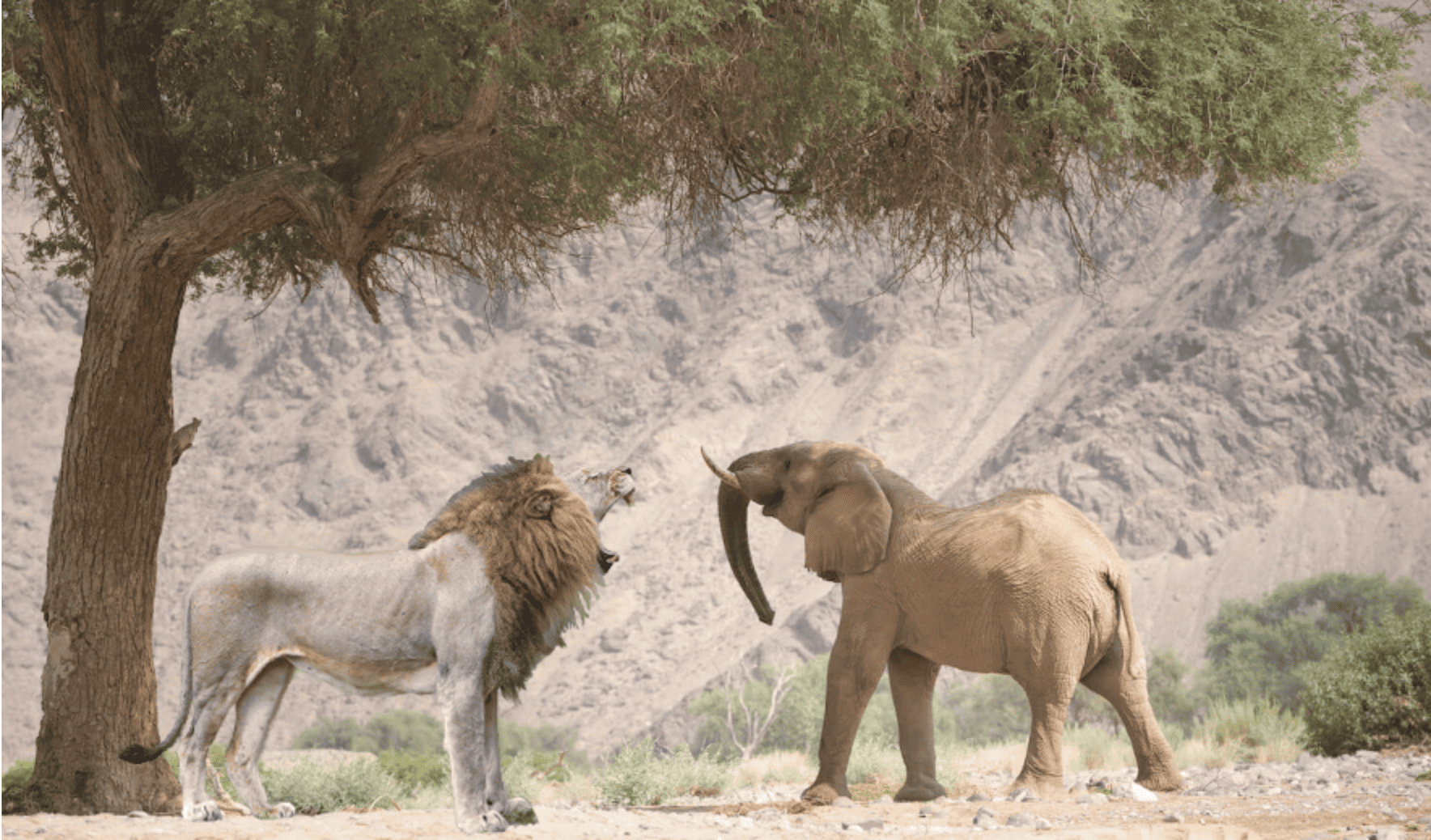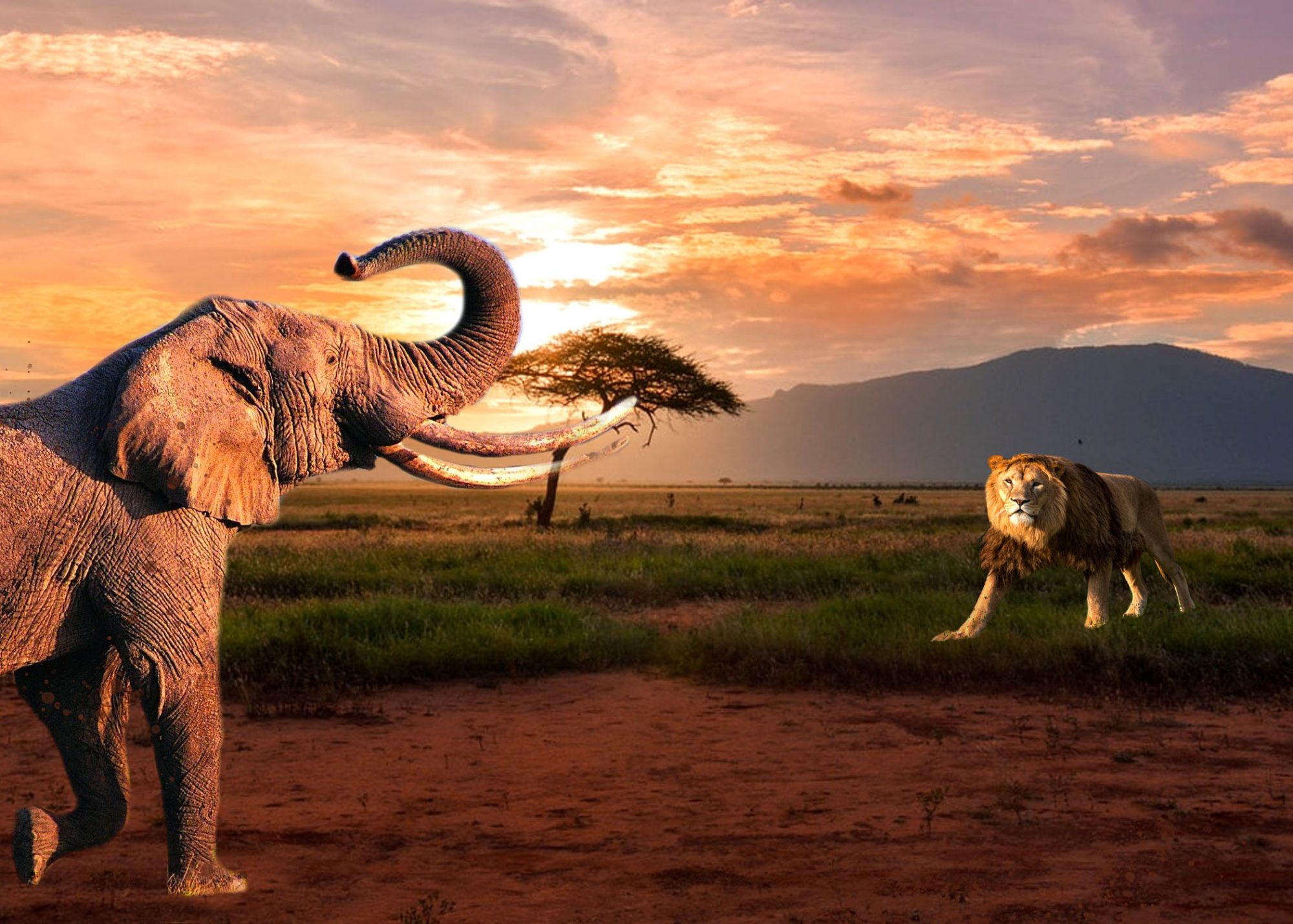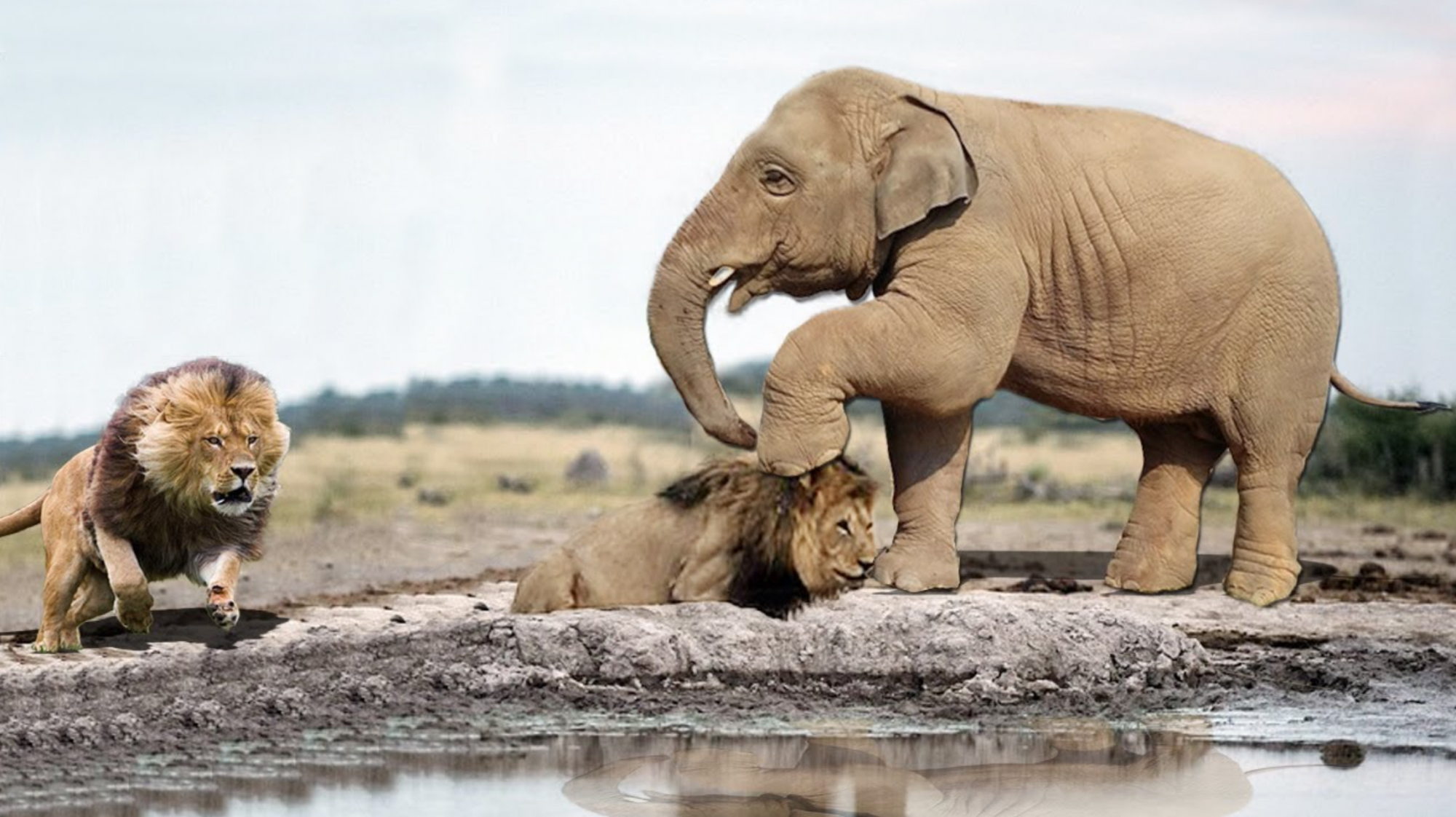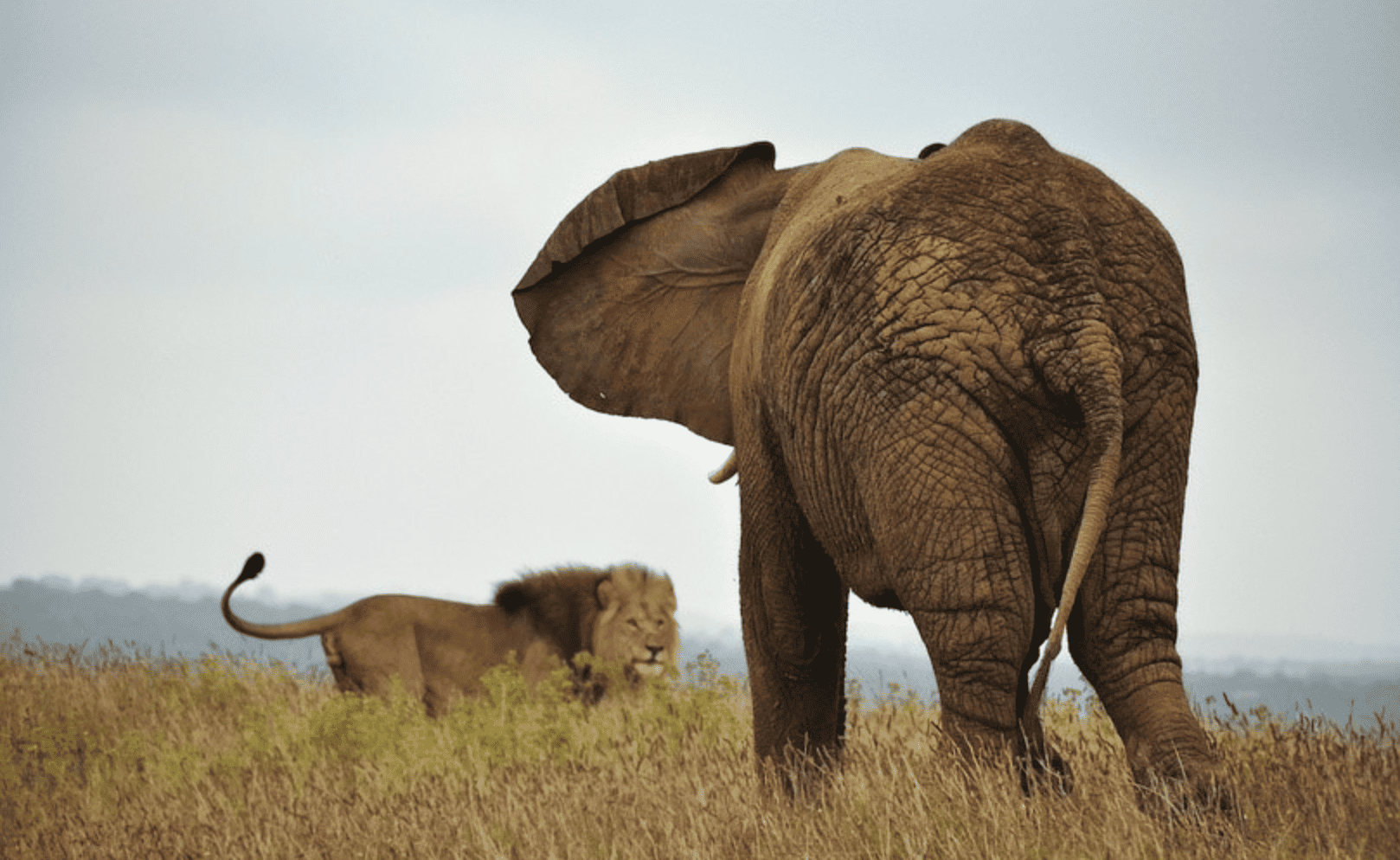 PHOTO SUBMISSION FOR REQUEST #165