me in an amusement park with the wife and children I don't have
—
For Christopher (PA)
REQUEST #185
First, I would like to say hi. I would love to be around people that does not know me. I would love to have a wife, within the picture is a big amusement park and, we all having nice time. When done, get our face panted and we all take picture's. Or, I would love to take the children out sike seeing. Just get a bus and try to make it all over the and, all of us take all kinds of pictures. To show I've been somewhere and, not always lock up.
SPECIFIC INSTRUCTIONS
I love flower? can you put some where in the pictures please and would to say thank you. My Facebook name is my real name which is Christopher. I really appreciate it thank you.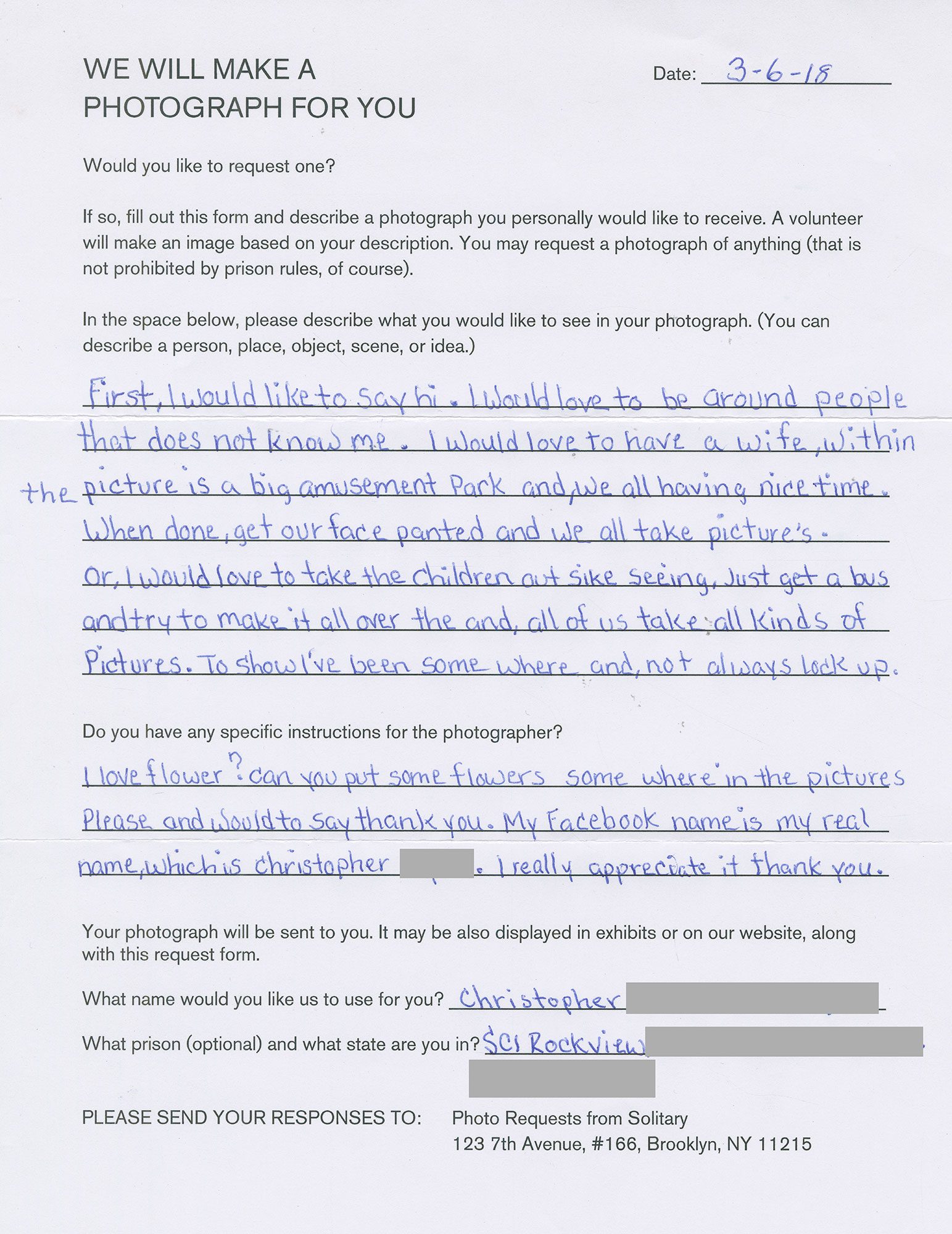 PHOTO SUBMISSION FOR REQUEST #185