comic book superheroes and villains locked in battle of good vs. evil
—
For Hec (IL)
REQUEST #4
I don't know if this like an artist drawing a picture if so I got into the whole superhero thing and I had this idea where two major comic marvel/DC it's a mural with Thor, Captain America, Wolverine, Venom, Iron Man, Hulk team up with Superman, Green Arrow, Flash, and Batman against These Two face, Joker, Magneto, Dr Doom, Saber Tooth, Kingpin, Green Goblin: A Battle Good-vs-evil theme.
SPECIFIC INSTRUCTIONS
Just a couple i has to be fully in color also can I have a copy?
This request is closed to new submissions.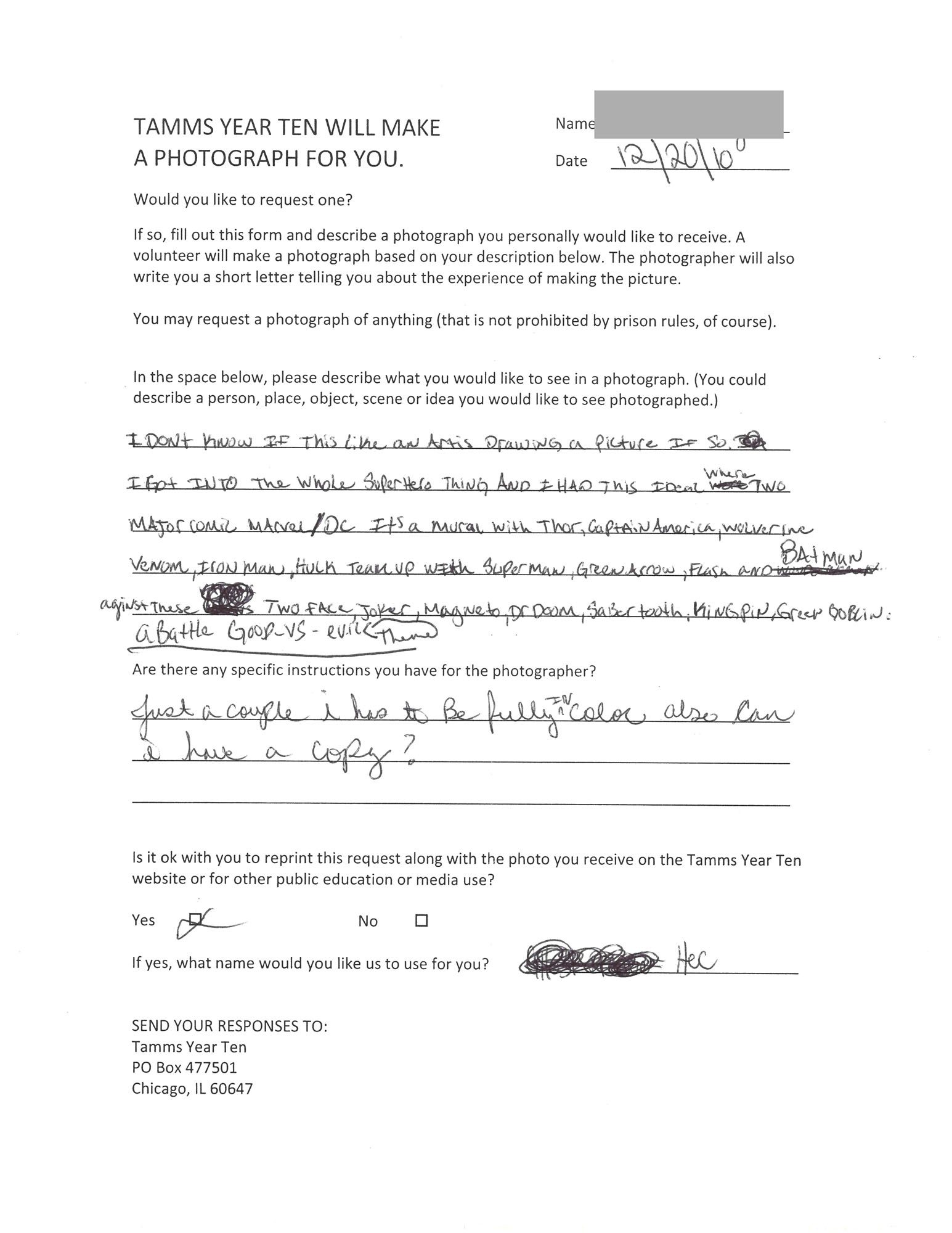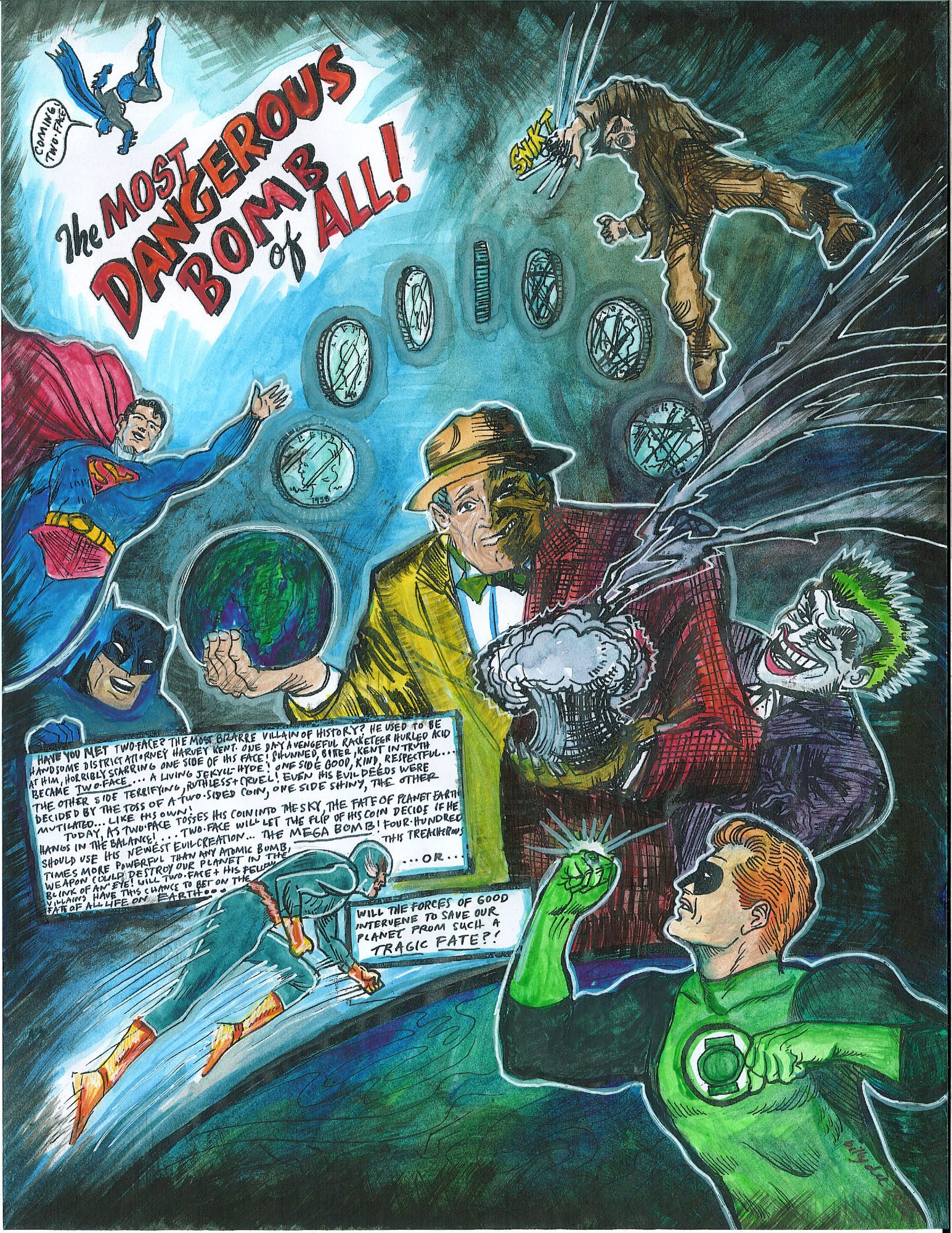 PHOTO SUBMISSION FOR REQUEST #4