man looking into a mirror, in despair after 15 years in solitary confinement
—
For Rafael (NY)
REQUEST #91
An inmate standing and looking into a mirror and see a frail, eyes sunken with pain and tears rolling down his face, while holding a past photo of himself smiling, hair combed, primped, healthy looking. The cell in disarray, 2 food trays not eaten. A calendar depicting 15 years in S/C. a CO voice coming through the cell door saying "no mail again". In the trash can showing a discarded Bible.
SPECIFIC INSTRUCTIONS
The photograph should depict a scene of despaired, depression, given up on life, physically, mentally and spiritually. The cell door should be made out of cinder blocks.
This request is closed to new submissions.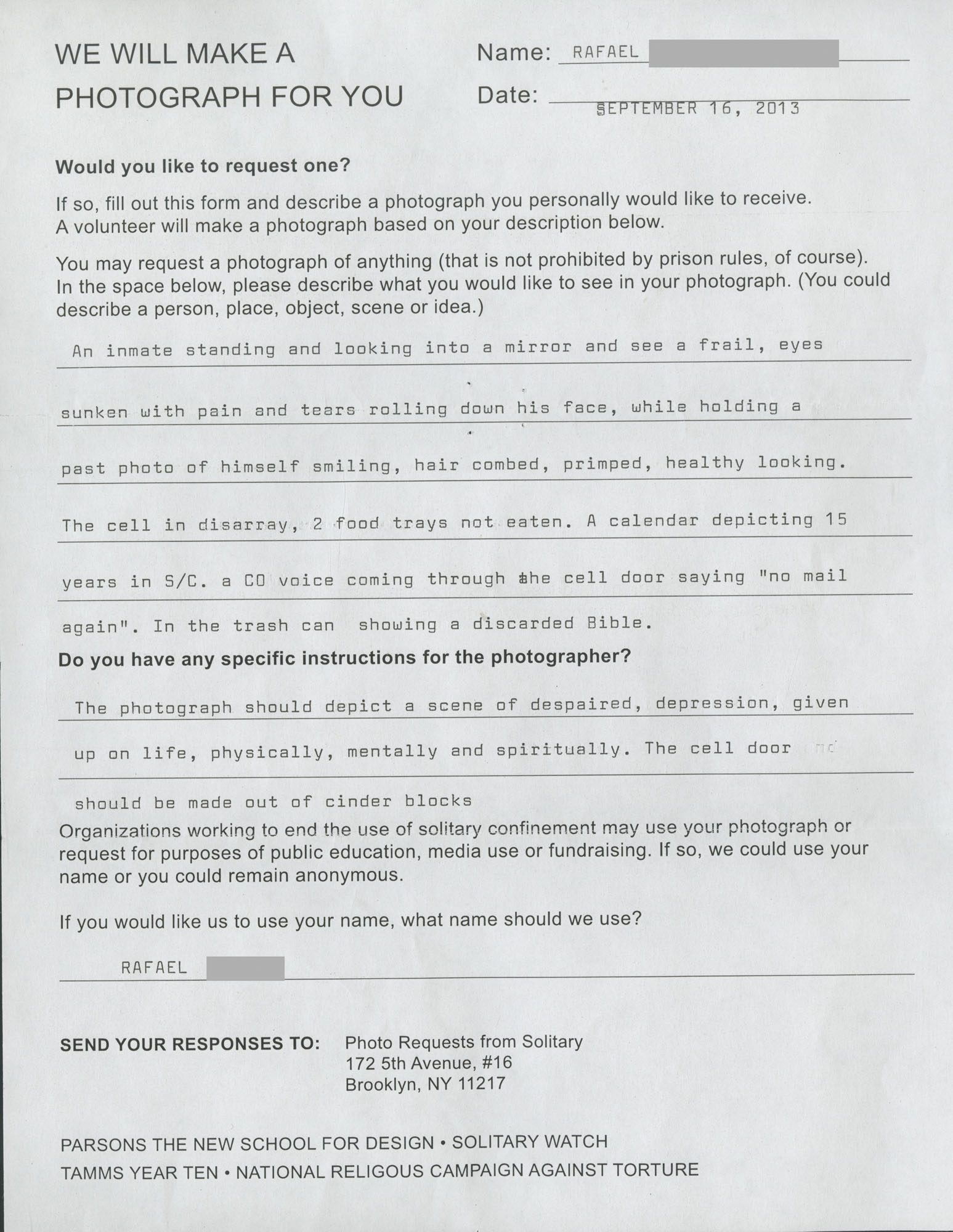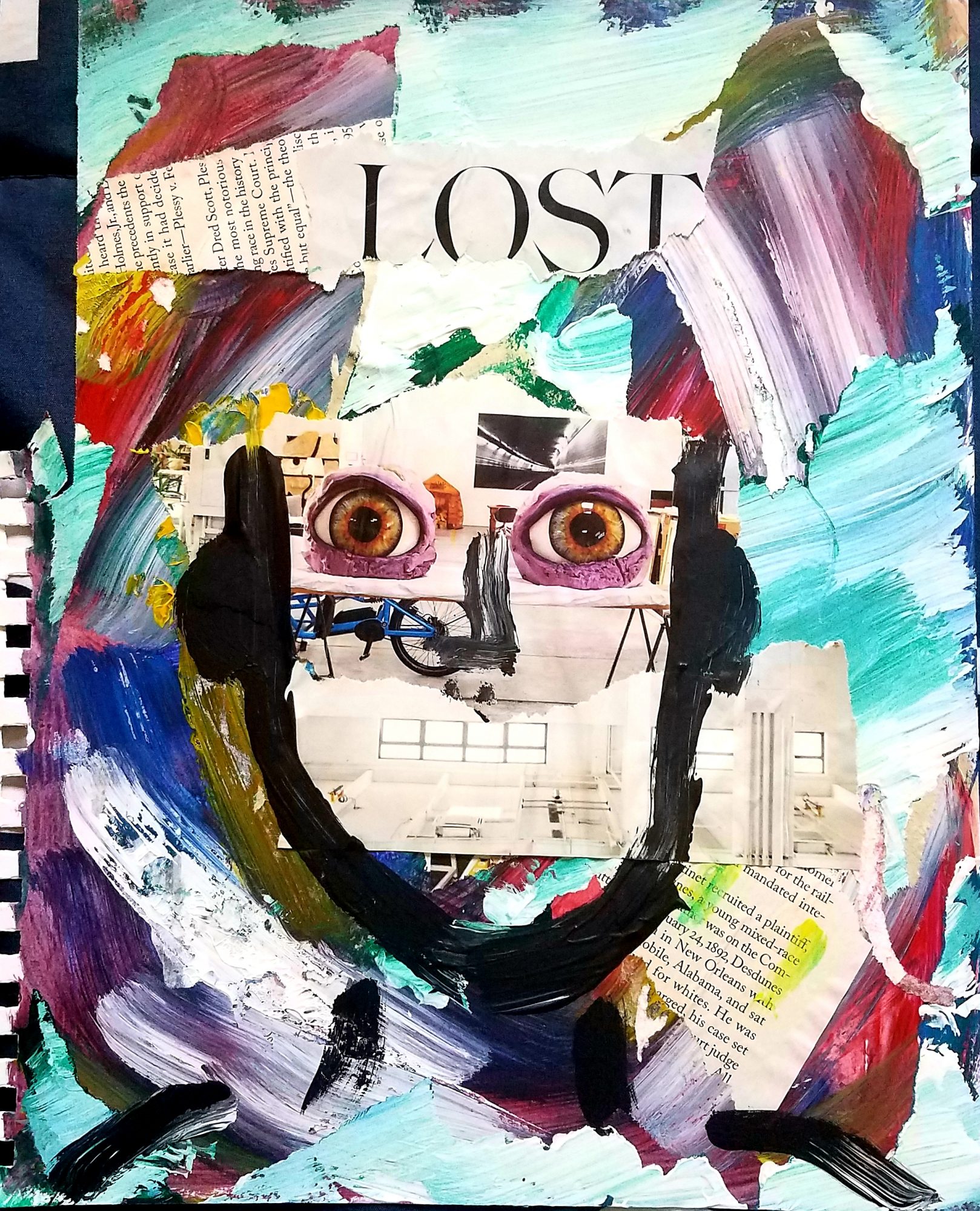 PHOTO SUBMISSION FOR REQUEST #91