world of opportunities on the outside, and a clock with no hands for the years in prison
—
For Tommy (CA)
REQUEST #98
I would like to incorporate in my photo family, my marriage on a beach w/ sand when I get out, a clock w/ no hands for the years in here. A shattered heart, education (maybe a pile/stack of books). Or a person looking at a bookshelf full of books and on each spine something I want to do when I get out, a world of endless opportunities when given a chance. Hope this can give you a framework to work with.
SPECIFIC INSTRUCTIONS
Be open, candid and let your artistic talent run wild w/ imagination and creativity.
This request is closed to new submissions.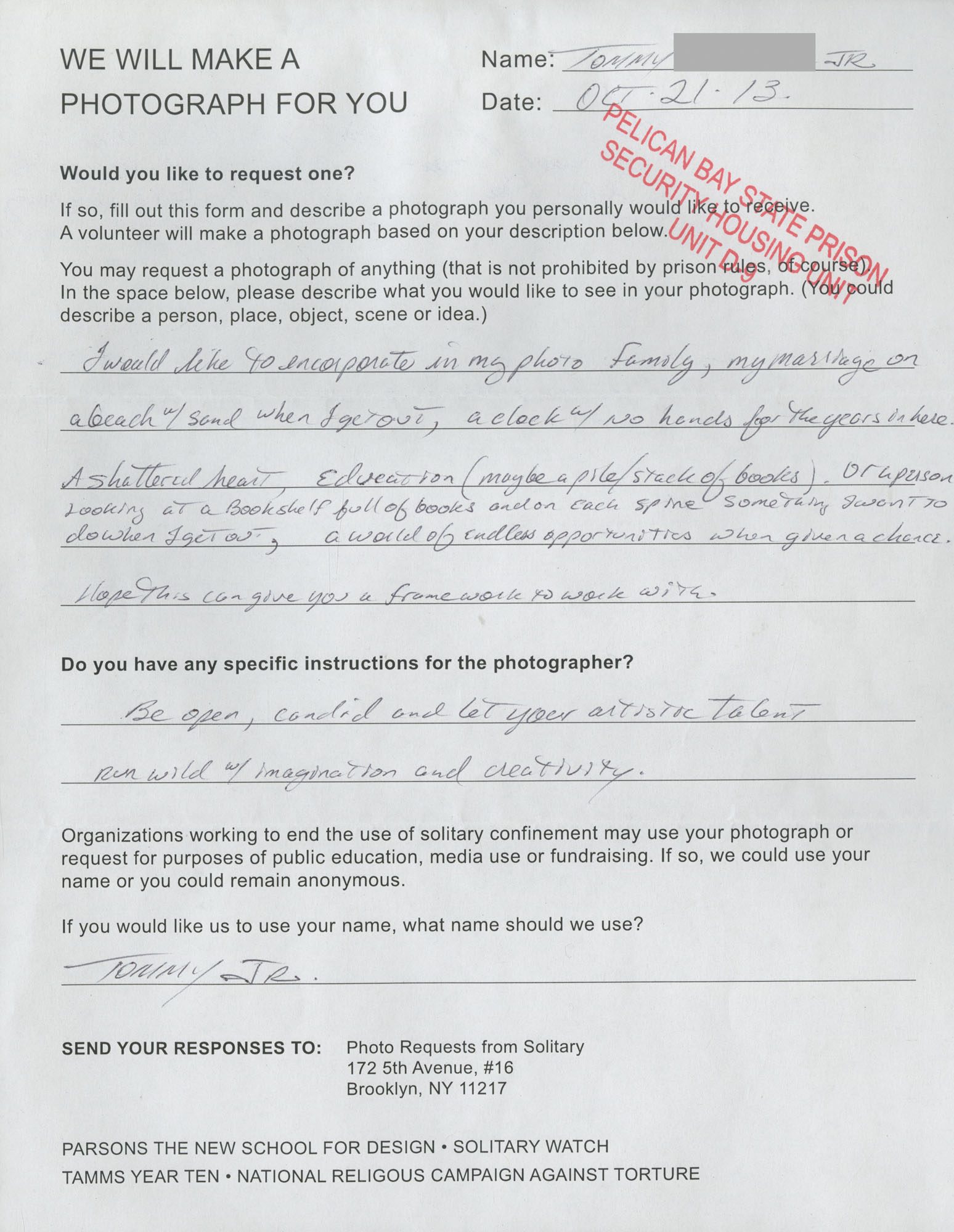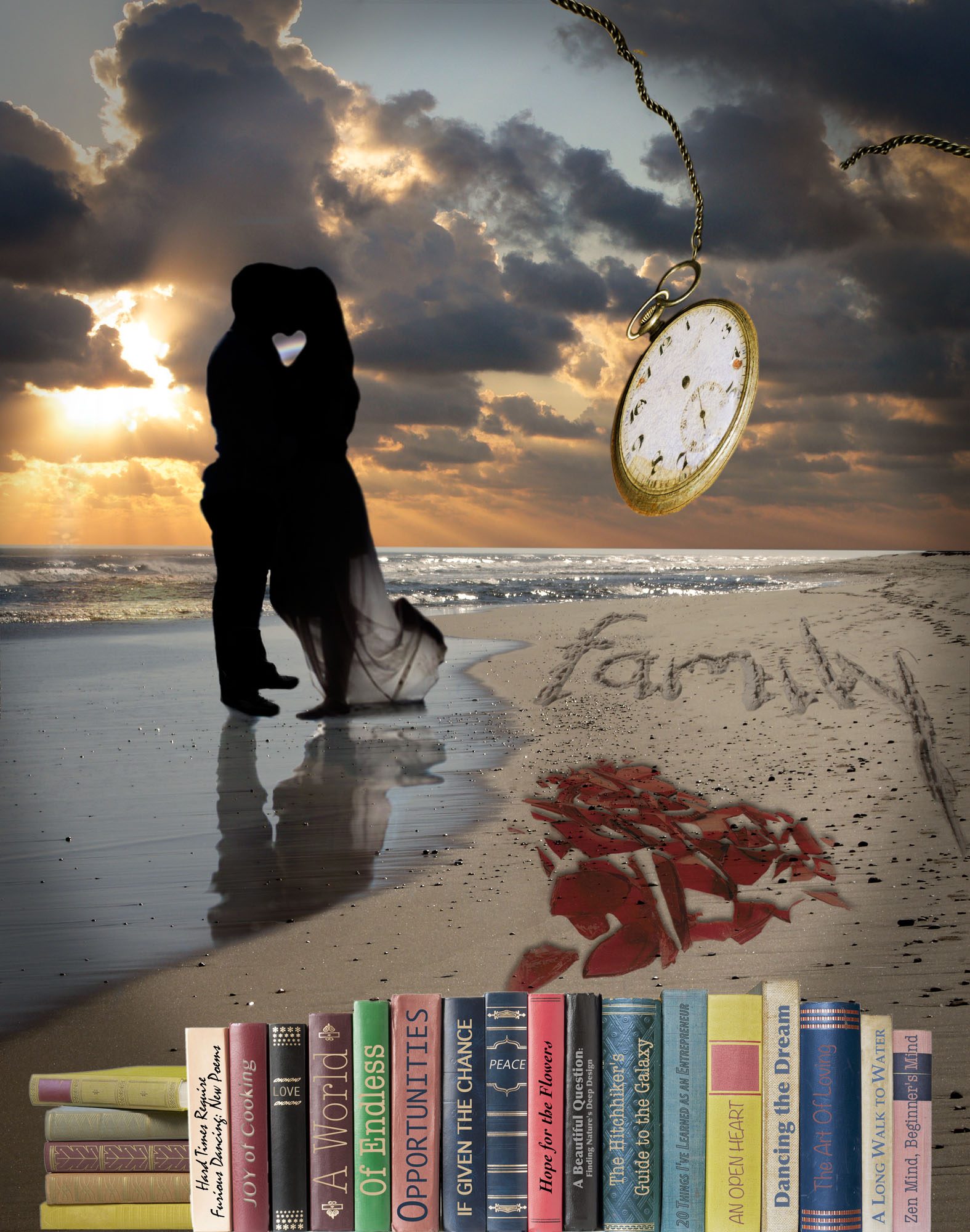 PHOTO SUBMISSION FOR REQUEST #98