bald Afrikan man hugging "red nose" pit bull and a Afrikan little girl with dreds hugging the man
—
For Barr (PA)
REQUEST #213
I would like to see in my photograph a man hugging a pitbull. Afrikan man bald head, bald face in a tank top, hugging a "Red nose" pitbull (female pitbull). In the background a little girl hugging the Afrikan man. Afrikan little girl with dred locks about 6 yrs old. On the beach sun in the sky water rushing into the beach, sand, with picnic in front of the little girl.
SPECIFIC INSTRUCTIONS
Make sure the man is of Afrikan descent. Make sure the sun is shinning on the water and the water has blue clear water. Last make sure the little girl is hugging the Afrikan man and the man is hugging the pitbull.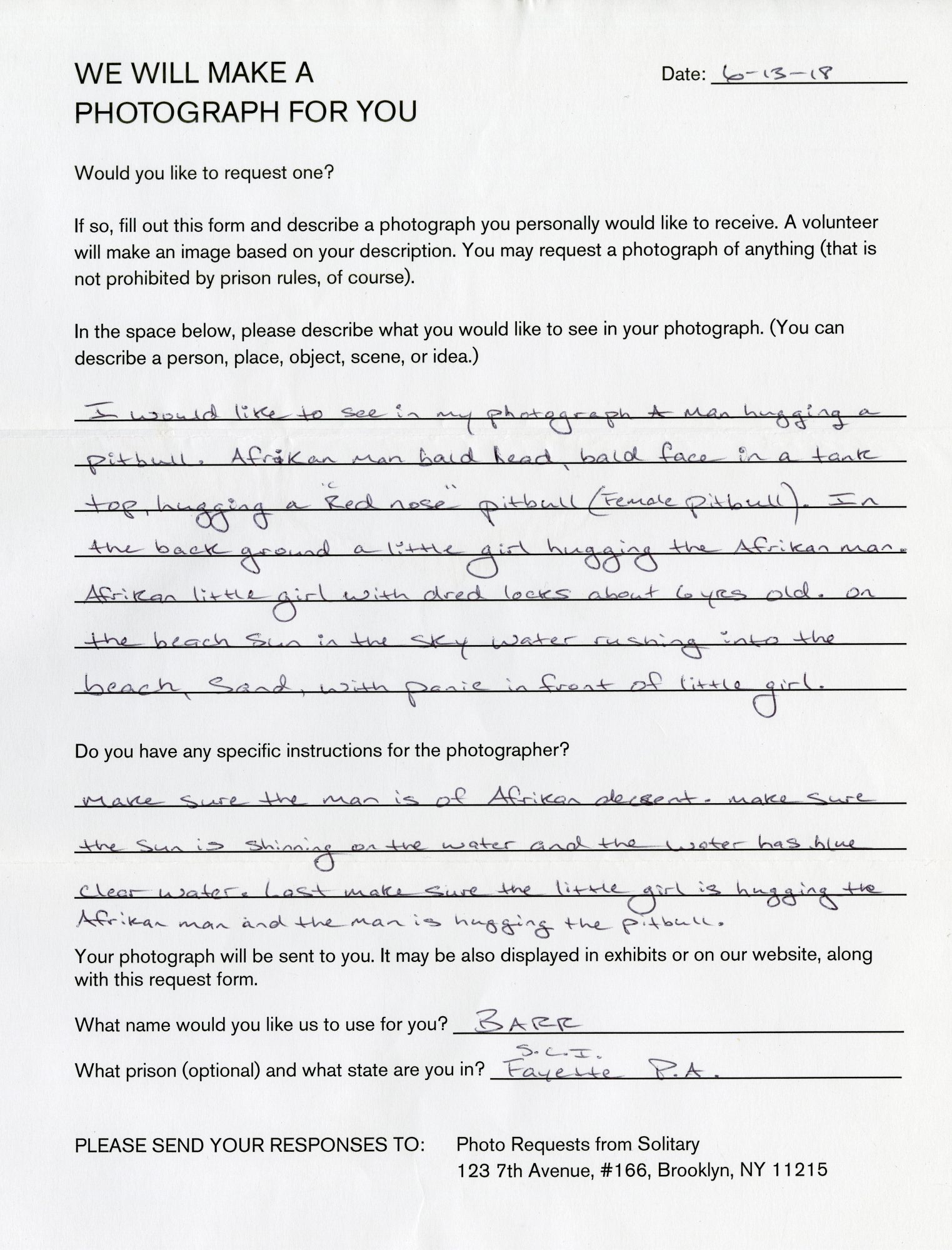 PHOTO SUBMISSION FOR REQUEST #213