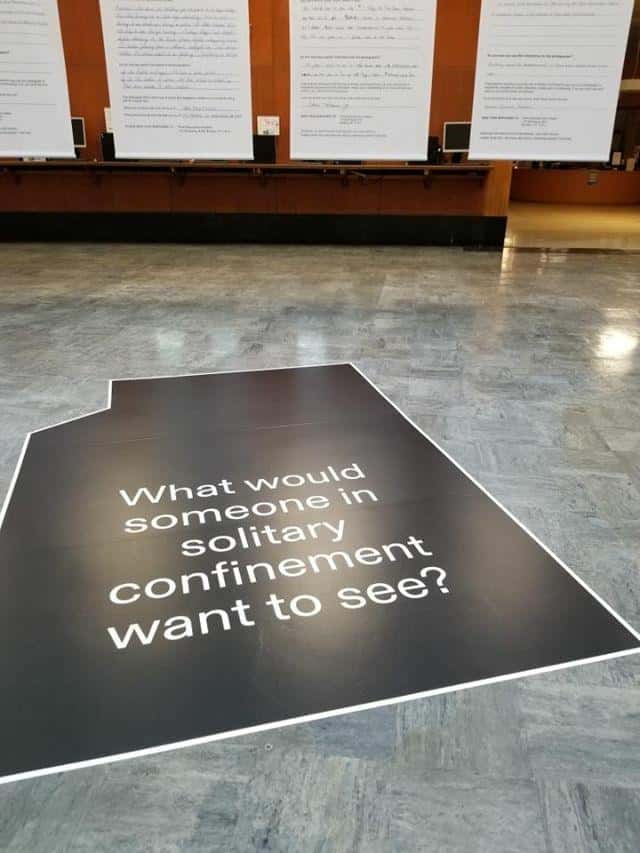 A dramatic new site-specific exhibition opened on April 20, 2019, at the beautiful Art Deco Central Library at 10, Grand Army Plaza, Brooklyn, NY.
This is the first show in New York to feature requests and photos from all five state where PRFS has worked: California, Illinois, New Jersey, New York, and Pennsylvania.
The exhibition is free and open to the public during library hours from now through July 1, 2019.
Monday—Thursday, 9AM–9PM
Friday & Saturday, 9AM–6PM
Sunday, 1–5PM
Everyone is also invited to fill open requests for people in solitary, including those on display and the full collection of more than 220 requests found on the project's website: photorequestsfromsolitary.org.
To participate, please browse the requests, make a photo (drawings are OK, too!) and upload it to the site. (See the FAQ on the Information page for full instructions.) We will send a print of your image to the person who requested it.
Please also share your image on social media and tag @photos2solitary and @BPLpresents with #photorequestsfromsolitary #stopsolitary #fillarequest #bklynlibrary.
All images created during the exhibition will be featured at a special event at the library on the evening of Thursday, June 20, 2019 from 6:30pm to 8:30pm. Artists, designers, advocates, and a survivor of solitary confinement will be present at this event to discuss their experiences with solitary confinement and to celebrate the imagery made by co-creators outside of prison walls. RSVP at www.bklynlibrary.org/exhibitions/photo-requests-solitary. Click to event listing.
•
This exhibition of Photo Requests from Solitary comes at a critical moment in the campaign to end long-term solitary confinement in New York. To find simple actions that you can do to help, visit haltsolitary.org/action.