Citi Field Park where the Mets are going to win the 2018 World Series!
—
For Michael "Scientific" (PA)
REQUEST #217
I would like a picture of the New York Mets home baseball field, Citi Field Park, which did not exist when I was home. I have been incarcerated since 2001, and Citi Field opened in 2009. I am a life-long Mets fan, and would like to see the new Park because the Mets are going to win the 2018 World Series!
SPECIFIC INSTRUCTIONS
If possible, please include the Mets logo in the picture?
This request is closed to new submissions.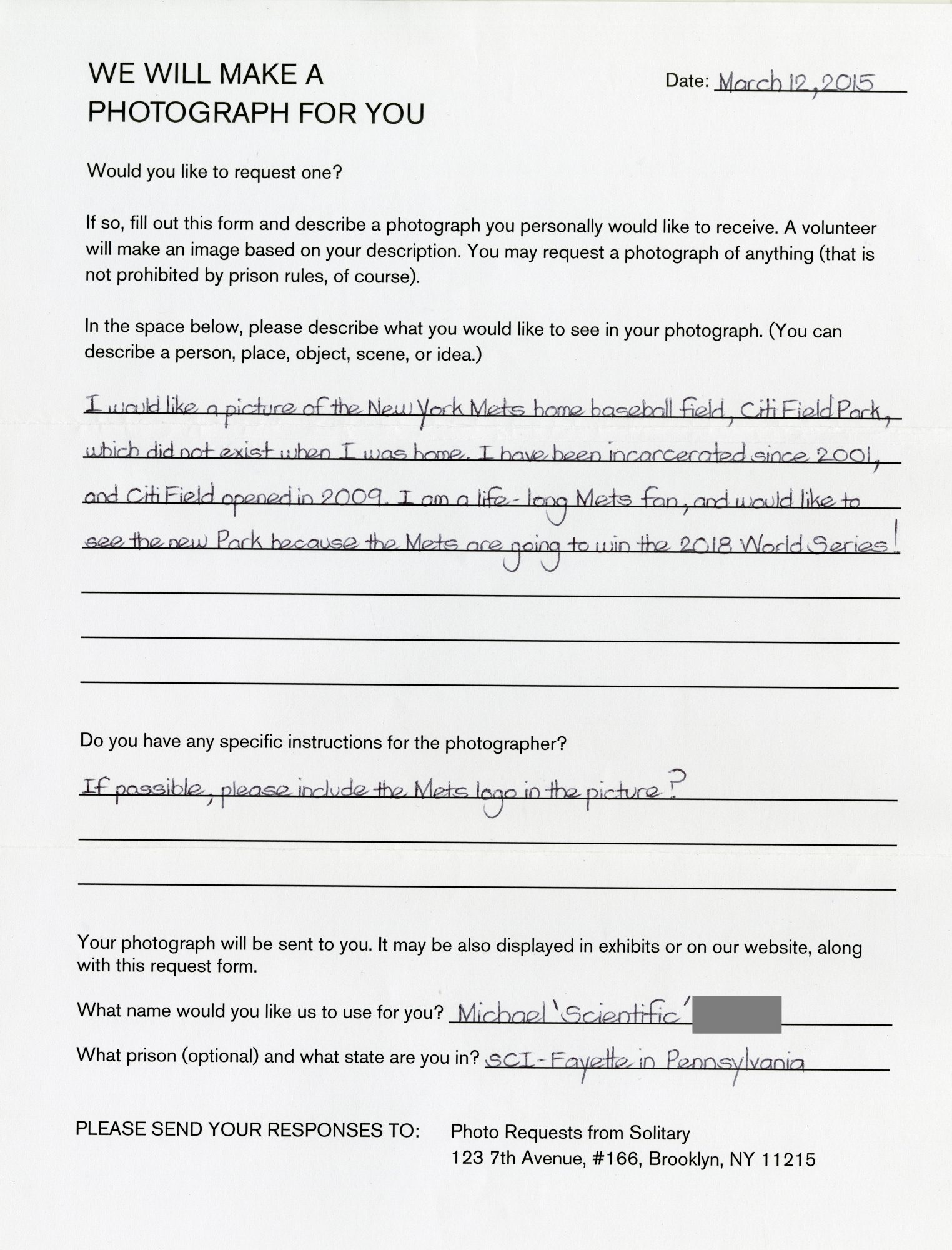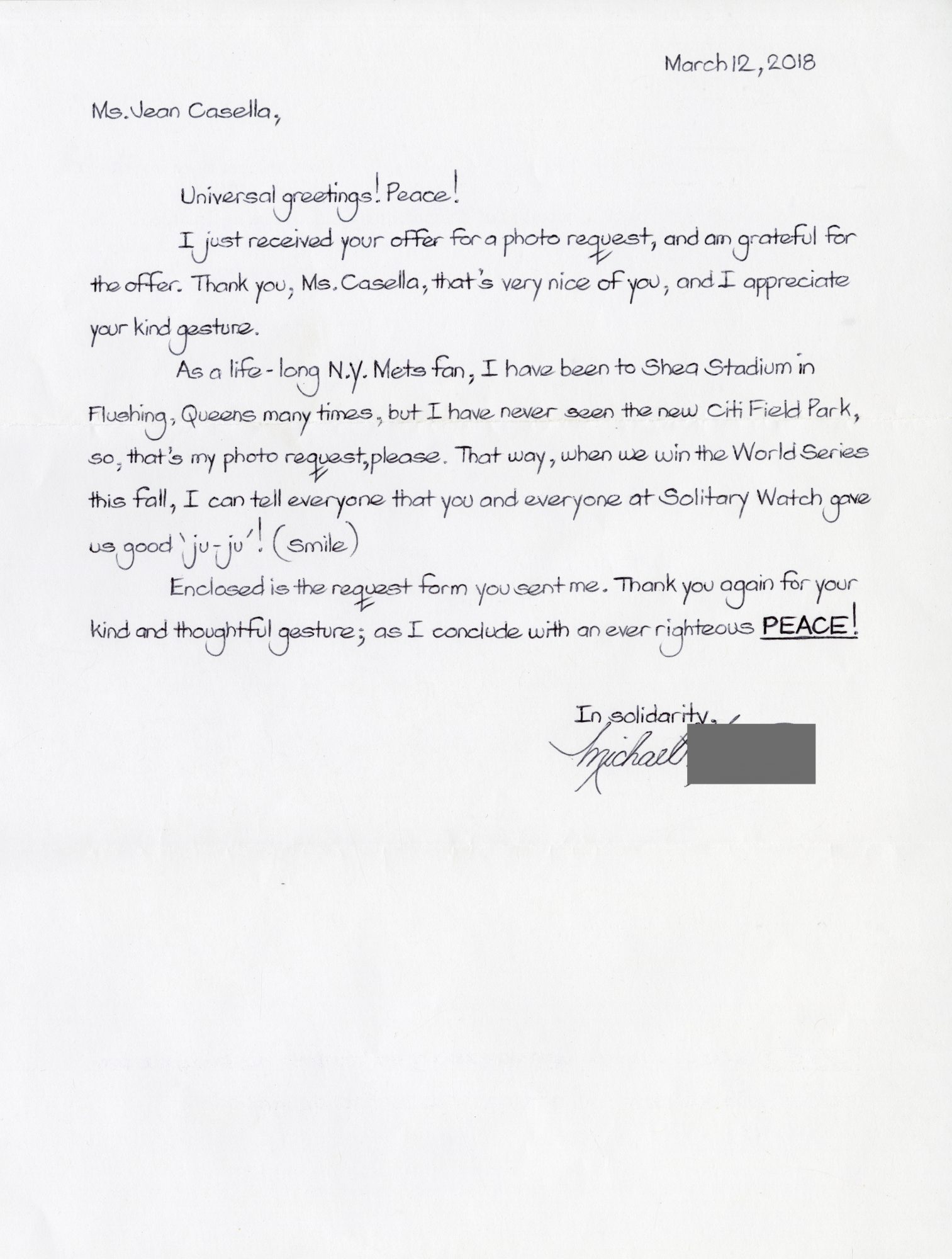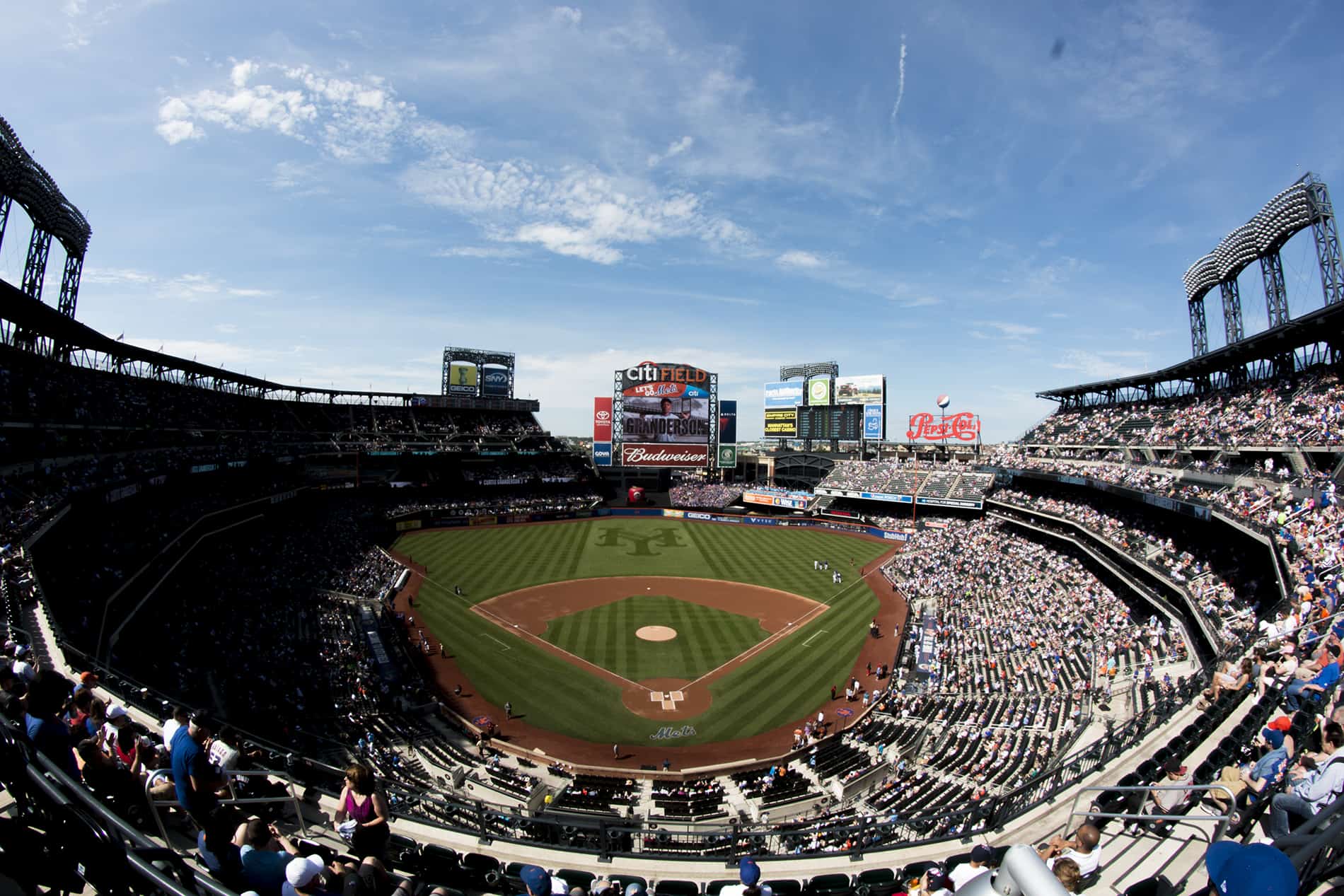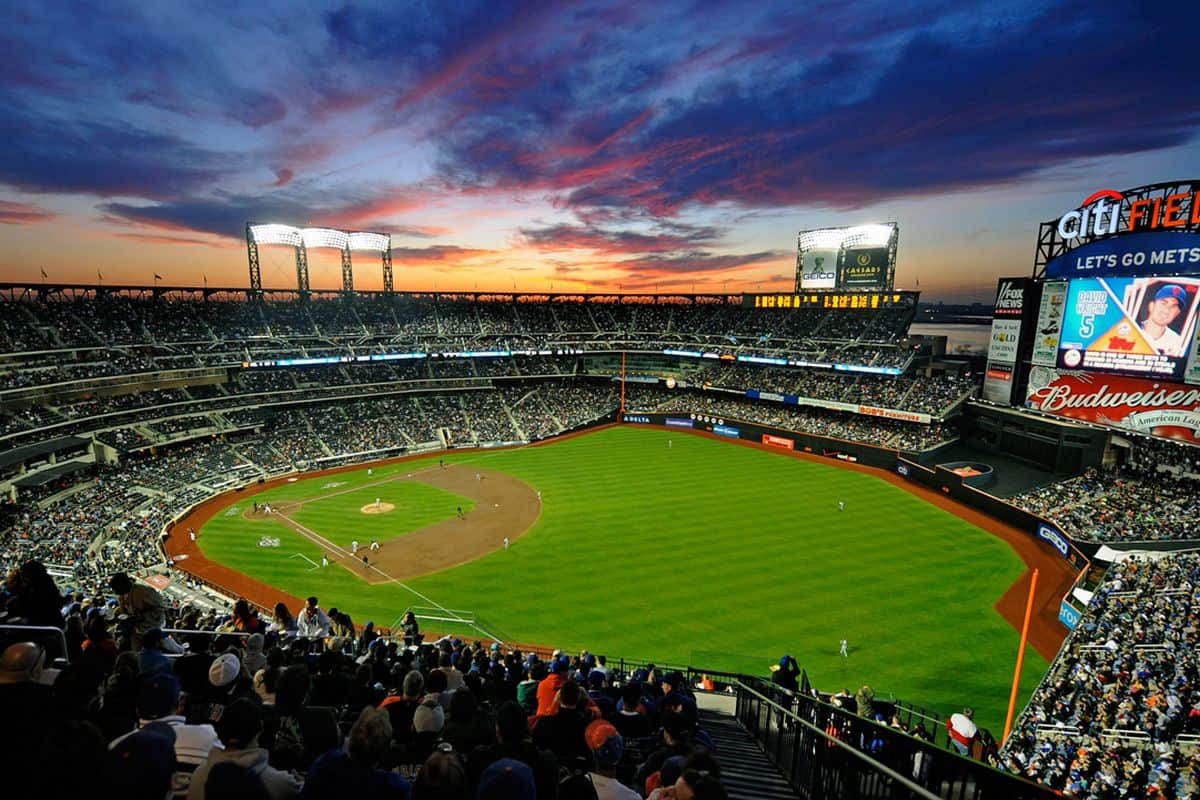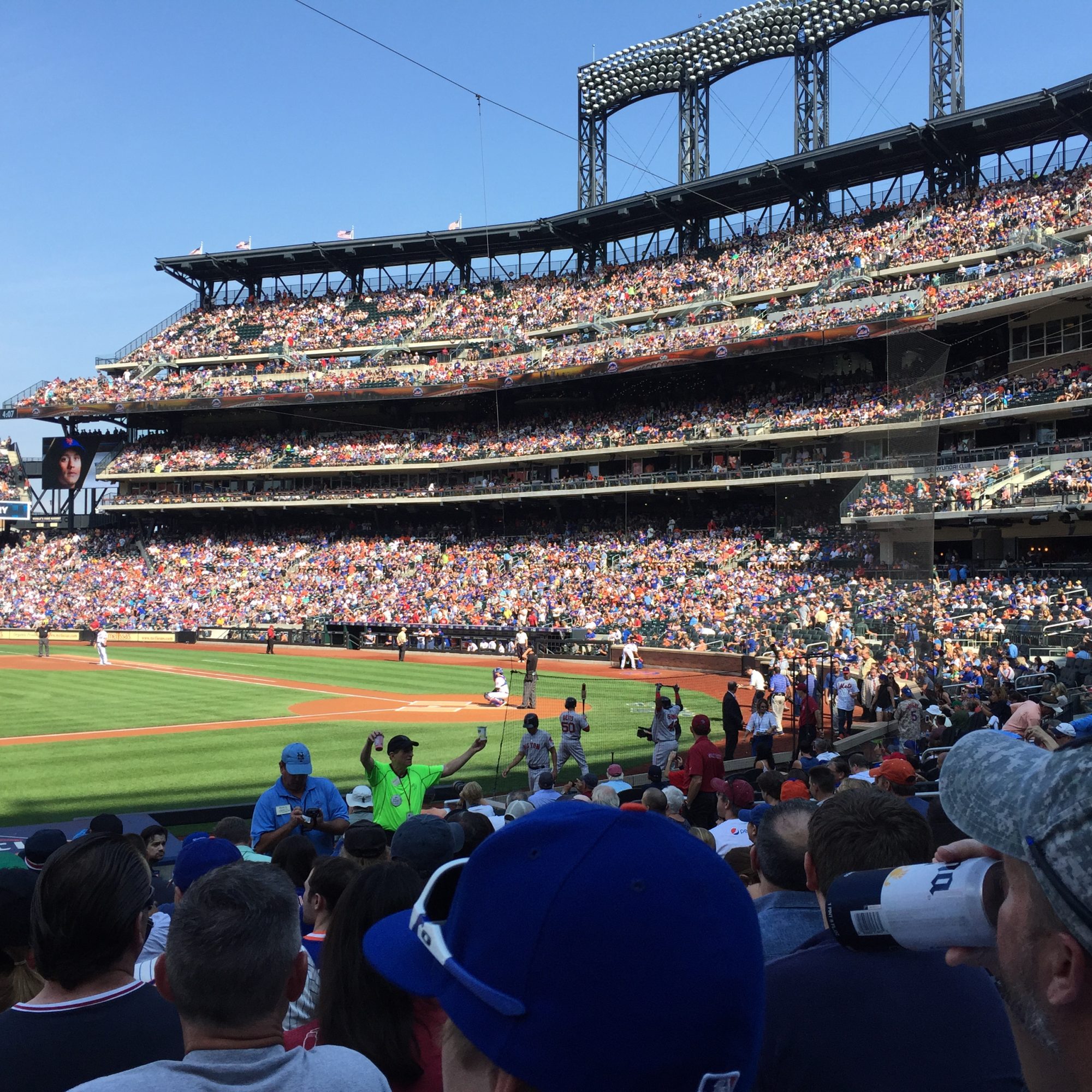 PHOTO SUBMISSION FOR REQUEST #217